We make your place Squeaky Clean!
Your trusted Deerfield Beach cleaning team is always here with a smile!
Get a Quote Now!
If you are looking for the best cleaning company in Deerfield Beach, look no further. Squeaky Cleaning has covered all you need.
For cleaning services in Deerfield Beach, we will provide a quote that is fair and allows us to ensure
your place is Squeaky Clean.
3 Simple Steps to a Squeaky Clean Space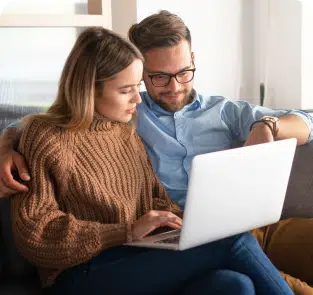 BOOK
Simply choose a date and time
for Deerfield Beach cleaning services
that works best for you.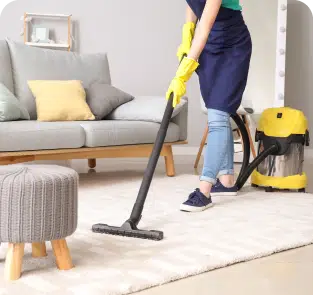 SQUEAKY CLEAN
Members of our Squeaky Cleaning
team will clean your space.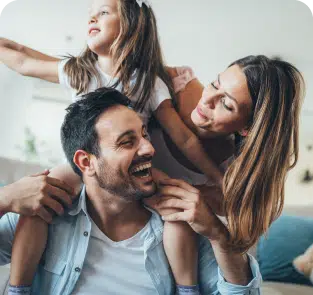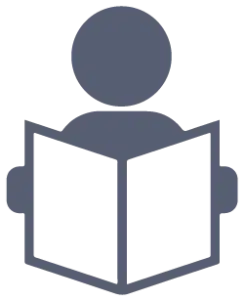 ENJOY
Relax and enjoy your
Freshly Cleaned home!
House Cleaning Services Deerfield Beach
If you're looking for the best house cleaning Deerfield Beach service, our Squeaky Cleaning team can help. We offer house cleaning services Deerfield Beach at affordable prices. You'll find us to be dependable with a quality clean every time. We are so sure about our services that we offer a satisfaction guarantee.
We only hire the best staff for your house cleaning Deerfield Beach needs. The staff we hire is trained to the personal standards of Squeaky Cleaners, which is why you can expect a quality premium clean every time. When you book online for our house cleaning Deerfield Beach service, you'll get a confirmation by email and details on how to log in to our easy-to-use system. Here, you can see your appointments and make changes up to a day before. You can also speak with a friendly staff member directly, and we'll be happy to help you with whatever cleaning services you need.
Best Maid Services Deerfield Beach
At Squeaky Cleaning, we offer our premium maid service Deerfield Beach. You can expect a highly detailed cleaning that leaves your home clean, sanitary, and hygienic. Our maid services in Deerfield Beach include residential and commercial cleaning, and we also offer deep cleaning services in Deerfield Beach. If you want a one-time clean because you're having an event, we can help you with that. Give our maid service Deerfield Beach office a call to set up a cleaning today.
Deep Cleaning Services Deerfield Beach
Deep cleaning services in Deerfield Beach are something we specialize in at Squeaky Cleaning. Our team of professional cleaners is capable of doing a highly detailed deep cleaning service Deerfield Beach. That means the job will be done right, leaving you with a home free of harmful allergens and toxins. The team comes with all the essential skills, equipment, and cleaning products, which can save you a lot of money. Any deep cleaning involves getting into the nooks, crannies, and hard-to-reach spots that most people don't even see. Get in touch with us today and book your deep cleaning services Deerfield Beach.
Custom Home Cleaning Services
Squeaky Cleaning cleaners offer premium home cleaning services Deerfield Beach. We can help you with a variety of cleaning tasks you need to be done. Our home cleaning Deerfield Beach services include laundry, baseboard cleaning, and organizing. We can even water your plants if you need us to. Call us about our home cleaning services in Deerfield Beach, and we can talk about doing a tailor-made service based on your needs.
Residential Cleaning Service Cost
How much your Deerfield Beach residential cleaning will depend on a few things, like how big your house is and what condition it's in. The most significant factor on how much Deerfield Beach residential cleaning services cost is based largely on time. All said and done, your expert cleaners will clean it quicker and more efficiently than if you had to. Our Deerfield Beach residential cleaning services have impressed clients, and this shows in our five-star reviews and "word of mouth" referrals.
About Squeaky Cleaning
When you choose Squeaky Cleaning, you'll experience many positive benefits. Our cleaning services are premium while still offering you affordable rates. When you book a cleaning, you can expect us to always be there with reliable services. Our main focus is to exceed your expectations, and we do this by offering you top-quality cleaning services in Deerfield Beach. Not only will you get an excellent cleaning, but you can also enjoy spectacular customer service with our friendly, professional cleaners. We strive for total satisfaction from the quality of cleaning to the kind nature of each member of our staff. We treat our clients like VIPs, which we believe is a recipe for a great experience. Our reviews from past clients reflect our efforts.
Based in Deerfield Beach, we offer the best industry cleaners trained to our high standards. That's why you'll get the same high-quality cleaning every time we come. Many of our staff members have been in the cleaning and hospitality industry for over a decade. That's why you'll simultaneously get a customer-friendly experience with an amazing cleaning. Our cleaners love what they do, and it shows.
With every cleaning from Squeaky Cleaners, you get a satisfaction guarantee.
We do this by offering:
Cleaners that are experienced and trained at our high standards

Most cleaners have over a decade of experience

100% satisfaction guarantee

Affordable rates

Easy online booking for all appointments

Incredible customer service

Many five-star reviews from customers
Home Cleaning Becomes Easy With Squeaky Cleaning
Squeaky Cleaning cleaners are an excellent option when seeking a home cleaning service in Deerfield Beach. You'll see that we are one of the best options when you search for home cleaning services near me. We free up your time with professional cleanings and excellent customer support. We offer many services, and we can easily set everything up for you when you call our customer service team. You can book an appointment for cleaning right through our website.
We prioritize your safety and security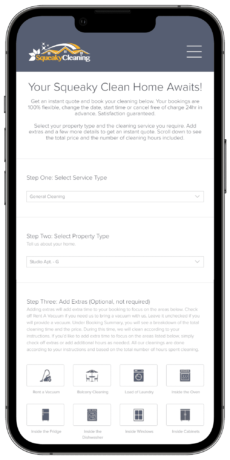 BECOME SQUEAKY CLEAN
Get an instant quote and book your cleanings, anytime or anywhere, with our easy to use, mobile friendly system.
Testimonials
Kelsy O.
"Gladys from Squeaky Cleaning did a fantastic job! Very thorough and professional."
Nikolaos K.
"Nothing more to say. My place was squeaky clean :)"
L'ho P.
"Had a great experience with the service."
Maripaz V.
"Fast and thorough. Very happy with their service, have used them twice for two different properties."