We make your place Squeaky Clean!
Your trusted Miami cleaning team is always here with a smile!
Get a Quote Now!
Say goodbye to mess and hello to a refreshed home with our professional house cleaning services in Miami, FL. Our team of expert cleaners, with years of experience in the industry, will provide you with a deep and rejuvenating clean, leaving you with a spotless and inviting environment, free from stress and mess. Book now for a sales-winning clean that exceeds your expectations, leaving you feeling relaxed and satisfied with your sparkling home.
For cleaning services in Miami, we will provide a quote that is fair and allows us to ensure
your place is Squeaky Clean.
3 Simple Steps to a Squeaky Clean Space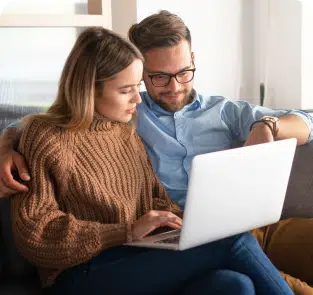 BOOK
Choose a date and time
that works best for you.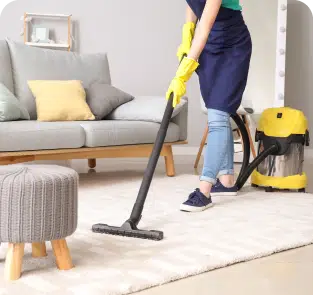 SQUEAKY CLEAN
Members of our Squeaky Cleaning
team will clean your space.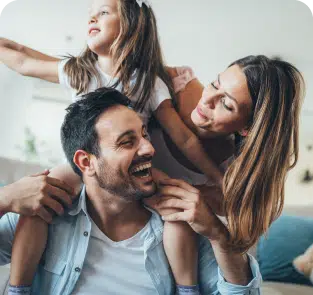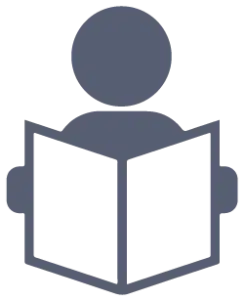 ENJOY
Relax and enjoy your
Freshly Cleaned home!
House Cleaning Services Miami
Have a sparkling clean home without sacrificing your free time. Our house cleaning services Miami allow you to enjoy more freedom and do more things you love, and our experts handle all your dirty work. With our experienced house cleaning team at Squeaky Cleaning, you can be sure that your home will be sparkling clean in no time.
Our cleaning services are affordable, and we always strive to deliver a thorough, efficient cleaning. Instead of doing it yourself and spending hours scrubbing and dusting, let our house cleaning team can do it for you in a fraction of the time. Moreover, it's an excellent way to protect your home from dirt, grime, and bacteria buildup.
Best Maid Services Miami
Are you looking for a trusted and reliable maid service in Miami? Look no further! At Squeaky Cleaning Miami, our team of experienced housekeepers provides top-notch cleaning services at an affordable price. Our commitment is to deliver the best customer satisfaction, and we guarantee that you won't be disappointed when you hire our maid service for your home cleaning needs.
We offer an array of services tailored to suit your needs, whether you need a one-time deep clean or regular ongoing weekly cleaning services. Squeaky Cleaning has covered all you need.
With our friendly and helpful staff, you can rest assured that your home will be taken care of and sparkling clean in no time. Contact us now or book online our best maid cleaning services today!
Deep Cleaning Services Miami
Our expert cleaners in Miami have a deep understanding that regular cleaning just isn't enough. That's why we offer a more thorough deep cleaning service that goes beyond the typical cleaning we usually do periodically. That being said, our professional cleaners are equipped with handy and latest tools that help to get into all those hard-to-reach spots that often need to be noticed.
At Squeaky Cleaning, with our deep cleaning services, you can be sure that your home is free of debris, dirt, and dust particles. And you'll only need to schedule deep cleaning a few times a year(twice-thrice a year recommended). Our deep cleaning services packages are affordable, so you don't have to worry about getting on a budget all time.
Custom Home Cleaning Services
At Squeaky Cleaning Miami, experience the ultimate home cleaning with our customized cleaning services. Our team of professional cleaners is available to help you create a cleaning plan tailored to your home and lifestyle.
Search online for "home cleaning service near me" to find out about our business from your top search results. You can also check our reviews and feedback before making a decision and then get in touch with one of our representatives – they will make sure to take the time to listen to your expectations and discuss what custom tasks we can do to ensure that your home stays spotless and comfortable.
From deep cleaning to ongoing cleaning services in Miami, our team of professionals has the expertise and resources to provide everything you need to make your home shine.
Residential Cleaning Service Cost
Squeaky Cleaning residential cleaning services are the perfect solution when you want your home to look its best. If you choose the right professional cleaning services, they will leave your home spotless.
You can also schedule cleaning on a weekly or bi-weekly basis so you can spend your time doing more enjoyable things.
But how do you find the best residential cleaning services in Miami? Simple – type in "cleaning services near me" in a search engine, and you'll be on your way to a sparkling clean home!
From deep cleaning to ongoing cleaning, Squeaky Cleaning has covered everything you need.
Our Deep House Cleaning Process
A comprehensive dusting of all surfaces, including furnishings, decorative items, and baseboards, is carried out to eliminate any gathered dust and allergens.
All floors are vacuumed and mopped to remove dirt, debris, and pet hair.
The kitchen appliances, countertops, and sink are thoroughly cleaned to eliminate grease, grime, and food residue.
Bathrooms, including toilets, showers, and bathtubs, are scrubbed to remove soap scum and hard water stains.
High-touch surfaces, such as doorknobs, light switches, and handles, are sanitized to reduce the spread of germs and bacteria.
Windows and mirrors are thoroughly cleaned, leaving them spotless and crystal clear.
We offer customizable cleaning service plans to meet your specific needs, ensuring that every corner of your home is cleaned to your satisfaction.
About Squeaky Cleaning
Squeaky Cleaning is a high-quality cleaning service with impeccable standards. You'll experience some great benefits when choosing this premier residential cleaning service. We are highly reliable, and it's easy to book a time whenever convenient. While the service is top-notch, our professional cleaning prices in Miami are still reasonable, so you can afford regular professional cleaning. Our team of cleaners loves their job, and it shows.
Our handpicked cleaners have been carefully trained to our high standards. Many staff has over ten years of experience cleaning in the hospitality industry. Our overall approach focuses on giving you a customer service experience. Our cleaning staff is approachable, helpful, and friendly. Our methods have worked, as you'll see with our five-star reviews. We are committed to ensuring you're satisfied with the quality of the cleaning.
We do this by:
Training our professional cleaners to our high standards
Providing you with highly experienced cleaners
Offering you a 100% satisfaction guarantee
Providing reasonable rates
Offering you an easy-to-book interface online
Impeccable customer service
Read more here about why we are a good fit for your cleaning needs.
Home Cleaning Becomes Easy With Squeaky Cleaning
We are your premier home cleaning service in Miami. If you're looking for a professional cleaning service, we recommend searching for "home cleaning services near me" online. You'll see Squeaky Cleaning Miami on the list because of our five-star rating. Let our home cleaning service team take care of the entire cleaning. Call now!
Squeaky Cleaning Miami
701 Brickell Ave Suite 1550, Miami, FL 33131, United States
+1 786-977-3952
We prioritize your safety and security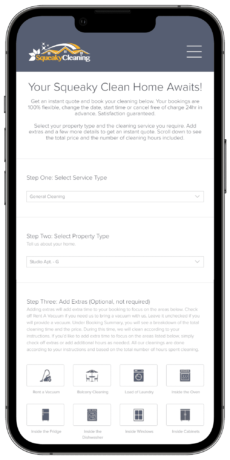 BECOME SQUEAKY CLEAN
Get an instant quote and book your cleanings, anytime or anywhere, with our easy to use, mobile friendly system.
Testimonials
Carolyn D.
"Prompt service, on time, cleaned everything very well. The lady they sent to clean (Angel) was outstanding with attention to detail! She worked hard getting every surface and helped organize what was remaining in the house for our final move-out. Prices were upfront, no games, no sudden price changes. The service worked with me to make sure all needs were met for the cleaning. Fantastic."
Lisa S.
"I'm having surgery in a few weeks, and I wanted a clean apartment to come home to after being in the hospital. Meshell and Melissa did an amazing deep clean job and really went above and beyond in their cleaning. It's a huge weight off my mind to no longer worry about a clean place to come home to, and they did it all in only a few hours! I'll definitely be requesting future cleanings."
Doris N.
"Norma and Gabriel did an outstanding job on my home. I was so impressed with them that I have booked them on a bi-weekly schedule. I highly recommend this company!"
Maripaz V.
"Fast and thorough. Very happy with their service, have used them twice for two different properties."