We make your place Squeaky Clean!
Your trusted South Florida cleaning team is always here with a smile!
Get a Quote Now!
For cleaning services in South Florida, we will provide a quote that is fair and allows us to ensure
your place is Squeaky Clean.
3 Simple Steps to a Squeaky Clean Space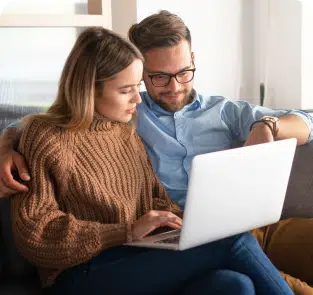 BOOK
Simply choose a date and time
for South Florida cleaning services
that works best for you.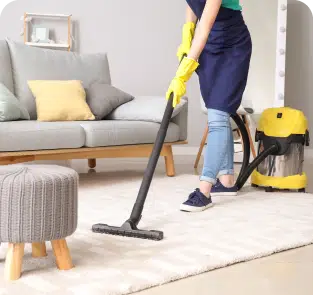 SQUEAKY CLEAN
Our Squeaky Cleaning
team member(s)
will clean your space.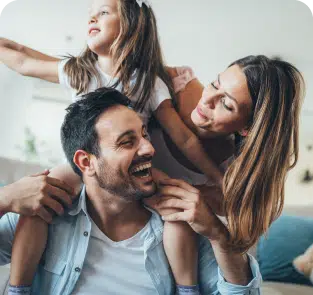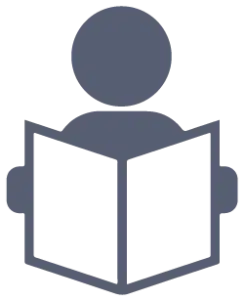 ENJOY
Sit back, relax, and
enjoy your
Squeaky Clean home!
House Cleaning South Florida
For the best house cleaning South Florida service, hire Squeaky Cleaning to make your home sparkle and shine. Our house cleaning services South Florida offer a reliable, convenient, and quality service. Squeaky cleaning services in South Florida include meticulously trained staff that will put a lot of care into your home. Squeaky Cleaners are carefully selected, vetted and trained to the highest standards to provide South Florida residents with a premium cleaning service. After booking your cleaning at a reasonable rate, receive an email confirmation with login details to the website where you can view your upcoming appointments and make any changes needed right until the day before. We offer convenient online booking and fully flexible appointments in case something needs to change. Book online or call to speak with our friendly staff about our house cleaning South Florida service and we'll help you figure out what services are right for you.
Best Maid Services South Florida
Squeaky Cleaning offers high-quality maid services South Florida cleaning to the highest standards. Our maid service South Florida offers a consistent and detail-oriented approach to cleaning to ensure your home will sparkle and shine. Our maid service in South Florida specializes in residential and commercial cleaning. We will come to your house as part of a weekly cleaning service or as a one-time deep cleaning. Call our maid services South Florida office and set up your first cleaning today.
Deep Cleaning Services South Florida
When it comes to deep cleaning service South Florida, Squeaky Cleaning has you covered. Our professional and knowledgeable cleaners are trained to ensure your deep cleaning is done right. With a deep cleaning service South Florida, you're going to get a highly trained team with the necessary skills and equipment to transform your home. Deep cleaning involves getting to hard-to-reach places that are often overlooked. Call us today and book our deep cleaning services South Florida.
Custom Home Cleaning Services in South Florida
With our home cleaning services South Florida, we can carry out many tasks based on your needs. With our home cleaning South Florida services, we can do your laundry and clean baseboards, windows, and the inside of your cabinets. We can also do the simpler tasks like watering your plants or picking up your mail. As a premier home cleaning services South Florida option, we can discuss all your needs and curate your needs with our friendly customer service.
South Florida House Cleaning Service Cost
The costs associated with South Florida house cleaning will depend on how big your home is and the amount of cleaning that needs to be done. The time it takes for the South Florida house cleaning team to clean your home is a major factor. It is going to take them less time with great results than it would if you had to do it yourself. Our satisfied customers have had their expectations exceeded with our house cleaning in South Florida service. So much that they will often recommend Squeaky cleaning to their friends and neighbors for the quality service we provide.
About Squeaky Cleaning
There are some great benefits when you choose Squeaky Cleaning. We offer a consistent and reliable service with a central focus on your complete satisfaction every time. Our high-quality cleaning services are reasonably priced and affordable. Our team of cleaners is professional and friendly which provides clients with a top-notch customer service experience. Squeaky Cleaning is a South Florida-based company that services many neighborhoods across Washington. We handpick our cleaners and train them up to our standards. Many of our staff members come with over a decade of experience in cleaning and the hospitality industry. Our customer-focused approach means that your experience will be enhanced with friendly, helpful, and hardworking cleaners that love their job. Our commitment to your satisfaction will show with every cleaning you get.
Here's why:
Our professional cleaners are trained to high standards
Over a decade of experience
We offer a 100% satisfaction guarantee
Reasonable rates
You can easily book appointments online at your convenience
Impeccable customer service
Many 5-star reviews from satisfied customers
Home Cleaning Becomes Easy With Squeaky Cleaning
If you're in the South Florida area and looking for professional cleaners, look no further. Squeaky Cleaning is a top-ranked cleaning company in South Florida which can be seen when you search for home cleaning services near me. You save yourself a lot of time when you leave the cleaning to us. A home cleaning service can free up a lot of your time so you can do the things you enjoy. We offer a variety of services and when you speak to our friendly guest services team, they will make it a simple and easy booking process. If you search for home cleaning services near me, you will find that Squeaky Cleaning is easy to find at a moment's notice. You can book right from our website easily or call us today.
We prioritize your safety and security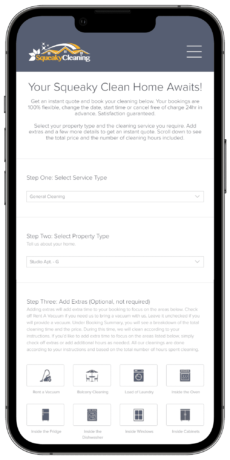 BECOME SQUEAKY CLEAN
Get an instant quote and book your cleanings, anytime or anywhere, with our easy to use, mobile friendly system.
Testimonials
Lauren C.
"Great job! This company clearly takes pride in they're work. Our home was left spotless and all the beds were made with care. Pillows arranged nicely on the couch and the bathrooms are sparkling clean."
Ken B.
"Squeaky Cleaning did an absolutely amazing job cleaning our apartment! They're name suits them perfectly, they left the space squeaky clean."
Samantha B.
"I was very pleased with Squeaky Cleaning and especially their customer service team that was very responsive to my requests. The cleaning staff were professional and worked very efficiently. I will definitely be booking again!"
Scott A.
"I would highly recommend Squeaky Cleaning for any cleaning service. The team is very punctual, reliable and take great pride in their work. My home was left neat, clean, and smelling fresh."