We make your place Squeaky Clean!
Your trusted Fort Lauderdale cleaning team is always here with a smile!
Get a Quote Now!
Are you tired of sacrificing weekends and evenings to tackle the overwhelming task of cleaning your home? Let us make your life easier and more enjoyable with our professional cleaning services in Fort Lauderdale, FL. Our highly trained cleaners will leave your home sparkling clean, giving you the gift of time and peace of mind. With competitive pricing, flexible scheduling, and a 100% satisfaction guarantee, choosing our services is a no-brainer. Take the first step towards a cleaner, happier home today!
For Fort Lauderdale cleaning services, we will provide a quote that is fair and allows us to ensure
your place is Squeaky Clean.
3 Simple Steps to a Squeaky Clean Space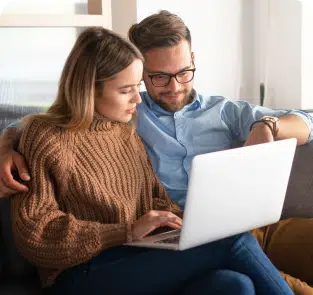 BOOK
Choose a date and time
that works best for you.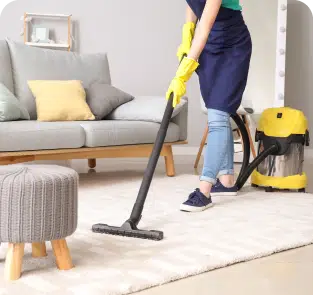 SQUEAKY CLEAN
Members of our Squeaky Cleaning
team will clean your space.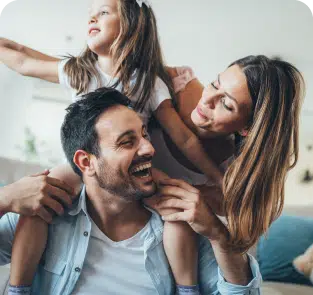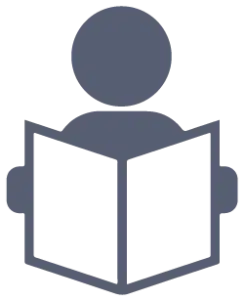 ENJOY
Relax and enjoy your
Freshly Cleaned home!
House Cleaning Services Fort Lauderdale
Looking for reliable and affordable house cleaning services in Fort Lauderdale? You've come to the right place. At Squeaky Cleaning, we offer an extensive range of services, including deep cleaning and move-in/move-out cleaning, to guarantee a sparkling clean home that looks its best. Book your cleaning today!
Our experienced cleaners are experts in making your home look perfect. Whether you're an Airbnb host or looking to free up your time, our house cleaning services offer a convenient, one-stop solution. We aim to provide the highest quality of service at reasonable rates, so you can enjoy a spotless home without spending too much money. Let us handle the cleaning while you focus on what you love. Book an online appointment today and experience the comfort of a squeaky-clean home!
Best Maid Services Fort Lauderdale
Are you looking for the best maid services Fort Lauderdale has to offer? Look no further than Squeaky Cleaning, the region's best-rated cleaning services company. Our team of friendly and professional cleaners has undergone extensive training and is vetted to the highest standards. We understand that our customers value quality and great service, so we strive to provide both.
With Squeaky Cleaning, you can rest assured that you're getting a job well done. We offer reasonable rates and friendly, reliable services. Our team of experienced maids brings with them a wealth of knowledge and skills, so you know you're getting the best. Search for maid services in Fort Lauderdale and check out our reviews – you won't be disappointed! Contact us now or book our affordable maid cleaning services online today!
Deep Cleaning Services Fort Lauderdale
At Squeaky Cleaning, our expert cleaners are dedicated to providing top-notch deep cleaning services that exceed expectations. Our in-depth cleaning process goes beyond standard tasks, with special attention to those hard-to-reach places, high areas, and light fixtures that are often overlooked.
Our deep cleaning services are ideal for getting your home or office in tip-top shape. We recommend scheduling a deep cleaning service with us once or twice a year for optimal results, as our deep cleaning process takes longer and is more intensive than standard cleaning services.
When you choose us for deep cleaning services in Fort Lauderdale, FL, you can rest assured that we will eliminate all dust and allergens, leaving your space sparkling clean and healthy. Contact us now or book our best deep cleaning services online today!
Custom Home Cleaning Services
Achieving a clean and tidy home has never been easier. You'll get the best of both worlds with Squeaky Cleaning – exceptional quality and affordable prices. Our home cleaning services are available in Fort Lauderdale on a weekly, bi-weekly, monthly, or one-time basis. Please book online or contact us to schedule your cleaning today. Our home cleaning services guarantee a spotless home.
Residential Cleaning Service Cost
The cost of residential cleaning in Fort Lauderdale varies depending on your needs and the company you choose. It's important to do research and find the best Fort Lauderdale residential cleaning service. Prices can vary greatly, so be sure to compare your options. Search for "professional cleaning services" or "cleaning services near me" to see the top-rated companies in the area.
At Squeaky Cleaning Fort Lauderdale, we are committed to providing residents with high-quality residential cleaning services. Contact us or book our services online today for the best cleaning experience."
Our Expert Deep House Cleaning Process
Our deep house cleaning is designed to ensure that every nook and cranny of your home is sparkling clean. Our highly trained cleaners will thoroughly dust all surfaces, including furnishings, decorative items, and baseboards, to eliminate any gathered dust and allergens.
Next, we will vacuum and mop all floors to remove dirt, debris, and pet hair, leaving them looking and feeling fresh. Our team will then turn their attention to the kitchen, where they will scrub and sanitize all kitchen appliances, countertops, and sinks to eliminate grease, grime, and food residue.
Bathrooms can be a breeding ground for germs, but our cleaners are experts at scrubbing toilets, showers, and bathtubs to remove soap scum and hard water stains. We pay attention to high-touch surfaces, such as doorknobs, light switches, and handles, sanitizing them to reduce the spread of germs and bacteria.
Our attention to detail extends to windows and mirrors, which are thoroughly cleaned, leaving them spotless and crystal clear. We understand that every home is unique, so we offer customizable cleaning service plans to meet your specific needs.
At Squeaky Cleaning Fort Lauderdale, we take pride in our expertise, professionalism, and commitment to providing a superior cleaning experience. Trust us to make your life easier and more enjoyable with our professional cleaning services in Fort Lauderdale, FL.
About Squeaky Cleaning
Squeaky Cleaning offers a great combination of reasonable rates and impeccable service. We provide reliable service that focuses on client satisfaction with every cleaning we do. It all starts with an easy-to-use online interface that allows you to book at your convenience. Our professional cleaning services in Fort Lauderdale are affordable and uncompromising. You'll find our cleaners to be friendly and approachable, with a "can-do" attitude to meet your needs with a smile. We aim to ensure you're always happy and satisfied with our work.
Our meticulous hiring strategy backs our success. We handpick our cleaners and train them to meet our high standards. Many of the cleaners on our staff have been working in the cleaning and hospitality industry for over ten years. With our customer-focused approach, you'll receive hardworking cleaners who love their job. We are committed to your satisfaction, which is reflected in the cleaning service you receive.
How we do it:
We train our professional cleaners to the highest standards
Many of our staff have over ten years of experience
We give you a 100% satisfaction guarantee
We offer reasonable rates
It's easy to book with us
We offer excellent customer service
We have many five-star reviews from customers
Read more here about why we are a good fit for your cleaning needs.
Home Cleaning Becomes Easy With Squeaky Cleaning
Book our affordable home cleaning service online today, or find us by searching "home cleaning services near me." Squeaky Cleaning is a premium cleaning service in the Fort Lauderdale area with many five-star reviews for a good reason. We ensure customer satisfaction every time, so you can trust us to deliver exceptional cleaning services in Fort Lauderdale, FL.
Squeaky Cleaning Fort Lauderdale
3550 Galt Ocean Dr #1103, Fort Lauderdale, FL 33308, United States
+1 954-688-7330
We prioritize your safety and security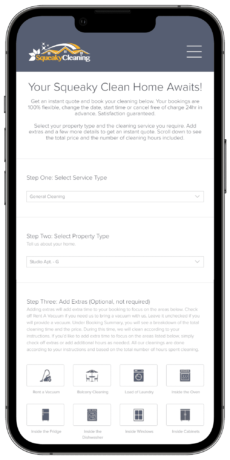 BECOME SQUEAKY CLEAN
Get an instant quote and book your cleanings, anytime or anywhere, with our easy to use, mobile friendly system.
Testimonials
Theresa A.
"I had to call for a last minute deep move out clean as the company I originally scheduled didn't call or show. Michelle and her team were amazing!! They got in for the clean done quickly but great job kind and wonderful to work with!"
Sandy S.
"Excellent cleaning. My house was dust free and sparkling. Floors and bathrooms were shining."
Saville K.
"This team did a great job preparing and maintaining an Airbnb that we stayed at. Cleanest and most well prepared Airbnb that we have ever stayed at, period."
Erin T.
"Very happy with the cleaning, everything was shiny and tidy."