Get a Quote Now!
Looking for the ultimate cleaning solution for your home in Seattle, WA? Look no further than our professional house cleaning services. Our team of experts has years of experience in the cleaning industry and is dedicated to providing you with a personalized service that meets your unique needs and preferences. Whether you need a one-time deep cleaning or ongoing maintenance, we've got you covered.
For cleaning services in Seattle, we will provide a quote that is fair and allows us to ensure
your place is Squeaky Clean.
3 Simple Steps to a Squeaky Clean Space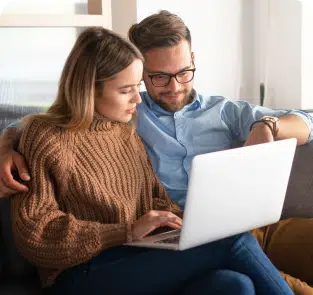 BOOK
Choose a date and time
that works best for you.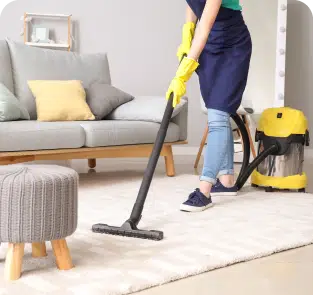 SQUEAKY CLEAN
Members of our Squeaky Cleaning
team will clean your space.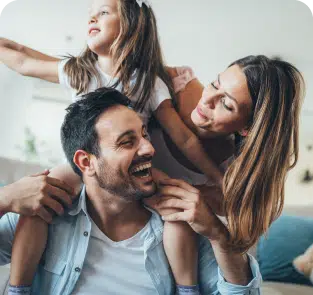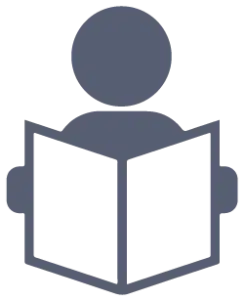 ENJOY
Relax and enjoy your
Freshly Cleaned home!
House Cleaning Services Seattle
For the best house cleaning service in Seattle, choose Squeaky Cleaning and make your home sparkle and shine. Our Seattle house cleaning services offer reliable, convenient, and high-quality service. Our team of Squeaky Cleaners is meticulously trained to put a lot of care into cleaning your home.
We carefully select and vet our cleaners to the highest standards, ensuring Seattle residents receive a premium cleaning service. After booking at a reasonable rate, you'll receive an email confirmation with login details to our website, where you can view your upcoming appointments and make changes until the day before. We offer convenient online booking and fully flexible appointments to accommodate any changes.
We use only the highest quality cleaning products and equipment to ensure that your home is spotless from top to bottom. From dusting and vacuuming to scrubbing and disinfecting, our team of experts will leave no corner untouched.
Book online or call to speak with our friendly staff about our Seattle house cleaning service, and we'll help you choose the right cleaning services for your needs.
Best Maid Services Seattle
Squeaky Cleaning offers high-quality maid cleaning services in Seattle to the highest standards. Our maid service in Seattle takes a consistent and detail-oriented approach to cleaning to ensure your home sparkles and shines. We specialize in residential and commercial cleaning, providing weekly or one-time deep cleaning services. Call our Seattle maid services office today to set up your first cleaning.
Deep Cleaning Services Seattle
When it comes to deep cleaning services in Seattle, look no further than Squeaky Cleaning. Our professional and knowledgeable cleaners are trained to ensure your deep cleaning is done correctly. With our Seattle deep cleaning service, you will get a highly trained team with the necessary skills and equipment to transform your home. Deep cleaning involves getting to hard-to-reach places that are often overlooked. Contact us today to book our deep cleaning services in Seattle.
Custom Home Cleaning Services in Seattle
We offer a wide range of home cleaning services in Seattle that can be customized to fit your specific needs. Whether you need your laundry done, baseboards and windows cleaned, or the inside of your cabinets organized, we've got you covered. We can even take care of simpler tasks like watering plants or picking up mail. As the top choice for home cleaning services in Seattle, we take pride in delivering friendly and personalized customer service to meet all your needs.
Seattle House Cleaning Service Cost
The cost of Seattle house cleaning services depends on the size of your home and the amount of cleaning required. The time taken by the Seattle house cleaning team to clean your home is also a significant factor. They can clean your home in less time and with great results compared to if you were to do it yourself. Our satisfied customers have had their expectations exceeded with our house cleaning services in Seattle. In fact, they often recommend Squeaky Cleaning to their friends and neighbors because of our professional service. Book our best cleaning services online today!
Our Deep House Cleaning Process
A comprehensive dusting of all surfaces, including furnishings, decorative items, and baseboards, is carried out to eliminate any gathered dust and allergens.

All floors are vacuumed and mopped to remove dirt, debris, and pet hair.

The kitchen appliances, countertops, and sink are thoroughly cleaned to eliminate grease, grime, and food residue.

Bathrooms, including toilets, showers, and bathtubs, are scrubbed to remove soap scum and hard water stains.

High-touch surfaces, such as doorknobs, light switches, and handles, are sanitized to reduce the spread of germs and bacteria.

Windows and mirrors are thoroughly cleaned, leaving them spotless and crystal clear.

We offer customizable cleaning service plans to meet your specific needs, ensuring that every corner of your home is cleaned to your satisfaction.
About Squeaky Cleaning
You'll enjoy several benefits when you choose Squeaky Cleaning as your cleaning company. Our focus is on providing a consistent and reliable service that always meets your satisfaction. Our professional cleaning services in Seattle are reasonably priced, making them affordable for everyone. Our team of cleaners is professional and friendly, providing you with a top-notch customer service experience.
Squeaky Cleaning is a Seattle-based company serving various neighborhoods across Washington. We handpick and train our cleaners to meet our standards, and many of them have over a decade of experience in cleaning and hospitality. Our customer-focused approach ensures you'll be assisted by friendly, helpful, hardworking cleaners who love their job.
Our commitment to your satisfaction is reflected in every cleaning we provide, making us the best cleaning company in town.
Here's why:
Our professional cleaners are trained to high standards
Over a decade of experience
We offer a 100% satisfaction guarantee
Reasonable rates
You can easily book appointments online at your convenience
Impeccable customer service
Many 5-star reviews from satisfied customers
Read more here about why we are a good fit for your cleaning needs.
Home Cleaning Becomes Easy With Squeaky Cleaning
If you're in Seattle and looking for professional cleaners, look no further than Squeaky Cleaning. We're a top-ranked cleaning company in Seattle, as you can see when you search for 'home cleaning services near me.' You can save yourself a lot of time when you leave the cleaning to us. A home cleaning service can free up much of your time, so you can do what you enjoy. We offer various services, and when you speak to our friendly guest services team, they'll make the booking process simple and easy. If you search for 'home cleaning services near me,' you'll find Squeaky Cleaning easy to find at a moment's notice. You can easily book right from our website or call us today.
Squeaky Cleaning Seattle
1423 10th Ave Office #11
Seattle, WA 98122
We prioritize your safety and security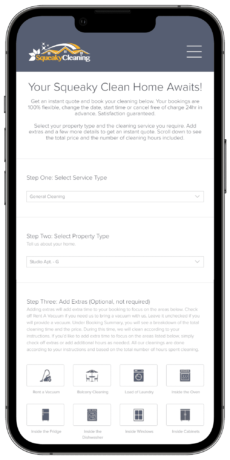 BECOME SQUEAKY CLEAN
Get an instant quote, anytime or anywhere, with our easy to use, mobile friendly system.
Testimonials
Carol
"Both my husband And I have had health issues recently and the house just had gotten away from us. Chelsea came in and took charge of, did the time management for my most important issues and we were more than happy to have her back!"
Ava D.
"They were amazing! arrived early and were very sweet. they did a great job deep cleaning my new apartment!"
Alexandra W.
"I had a very good experience with Squeaky Cleaning, they did a great job on my apartment and were really friendly."
Jerry S.
"I can't say enough about what a phenomenal job Darcelle did cleaning my Mom's apartment. I highly recommend Squeaky Cleaning and Darcelle."