We make your place Squeaky Clean!
Your trusted Pompano Beach cleaning team is always here with a smile!
Get a Quote Now!
Looking for the ultimate cleaning solution for your home in Pompano Beach, FL? Look no further than our professional house cleaning services. Our team of experts has years of experience in the cleaning industry and is dedicated to providing you with a personalized service that meets your unique needs and preferences. Whether you need a one-time deep cleaning or ongoing maintenance, we've got you covered.
For cleaning services in Pompano Beach, we will provide a quote that is fair and allows us to ensure
your place is Squeaky Clean.
3 Simple Steps to a Squeaky Clean Space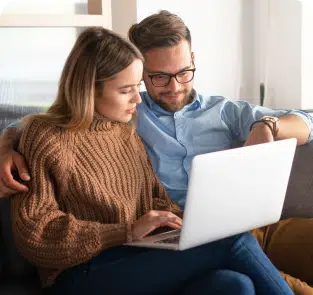 BOOK
Choose a date and time
that works best for you.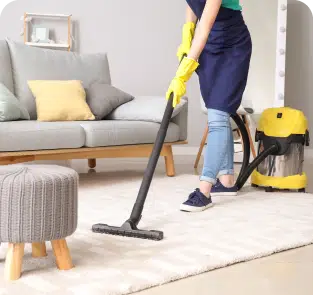 SQUEAKY CLEAN
Members of our Squeaky Cleaning
team will clean your space.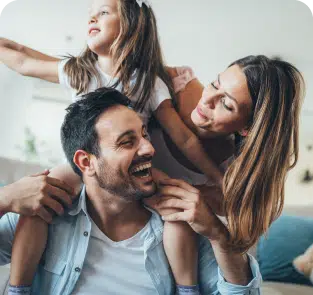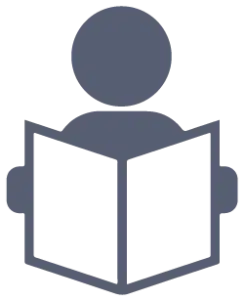 ENJOY
Relax and enjoy your
Freshly Cleaned home!
House Cleaning Services Pompano Beach
House cleaning services in Pompano Beach come with a lot of benefits. You may have thought you couldn't afford house cleaning in Pompano Beach, but the good news is that even premium services are quite affordable and can enhance your quality of life. At Squeaky Cleaning Pompano Beach, our house cleaning service gets your home cleaned and sanitized, saving you time.
From our wide range of cleaning services, you can choose from regular house cleaning services in Pompano Beach, either weekly, bi-weekly, or monthly. We can work around your schedule so you can pick the day and time that suit you. You can add the service if you need extra cleaning for a party or event. Whatever your house cleaning needs in Pompano Beach, we can help you.
We use only the highest quality cleaning products and equipment to ensure that your home is spotless from top to bottom. From dusting and vacuuming to scrubbing and disinfecting, our team of experts will leave no corner untouched.
So why wait? Book our professional house cleaning services in Pompano Beach now and experience the difference our deep cleaning services can make. A cleaner, happier home is just a phone call away. Contact us directly or book online!
Best Maid Services Pompano Beach
If you're particular about how your home is cleaned, you'll want to be selective about the maid service company you work with in Pompano Beach.
As the best maid service in Pompano Beach, Squeaky Cleaning offers you high-quality cleaning, friendly service, and guaranteed satisfaction. We will always be there when you need us as a dependable source for your cleaning needs. You can create a cleaning plan based on what you need from our Pompano Beach maid services.
Your home will be professionally cleaned, sanitized, and dusted, ensuring safety. Our professional maid services in Pompano Beach clean your home and remove harmful toxins through dusting, sanitizing, and vacuuming. Contact us now or book our best maid cleaning services online today!
Deep Cleaning Services Pompano Beach
At Squeaky Cleaning, our deep cleaning services in Pompano Beach go beyond regular cleaning tasks. While a Pompano Beach deep cleaning service does include routine cleaning tasks, we also go into more detail. There is often dust hiding in spots behind appliances and higher places like ceiling fans. The deep cleaning services that Pompano Beach offers at Squeaky Cleaning go into all the hard-to-reach areas to get your home cleaned to its core.
Our deep cleaning Pompano Beach services can also include conditioning wooden furniture and floors, shampooing carpets, steam cleaning drapes, and much more. A deep cleaning service in Pompano Beach should be done once or twice a year and takes longer than traditional cleaning. Contact us now or book our best deep cleaning services online today!
Custom Home Cleaning Services
If you have specific needs, you can contact Squeaky Cleaning for home cleaning services in Pompano Beach to help you out. Whether you have an event or party or need Pompano Beach cleaning services for a move-in/move-out cleaning, our custom home cleaning in Pompano Beach allows you to choose what you need and how often you need it.
Our premium home cleaning services in Pompano Beach can work around your schedule and assist you whether you require a one-time cleaning or something regularly.
Residential Cleaning Service Cost
Our premium residential cleaning services in Pompano Beach come at an affordable cost. You also save money because you don't have to provide cleaning supplies or equipment. With Squeaky Cleaning, you can choose a monthly budget for Pompano Beach residential cleaning services when you schedule your cleaning services. At Squeaky Cleaning, we've developed a pricing list that makes premium residential cleaning services in Pompano Beach accessible to everyone. We want all households to enjoy the luxury of coming home to a squeaky-clean home.
Our Deep House Cleaning Process
A comprehensive dusting of all surfaces, including furnishings, decorative items, and baseboards, is carried out to eliminate any gathered dust and allergens.

All floors are vacuumed and mopped to remove dirt, debris, and pet hair.

The kitchen appliances, countertops, and sink are thoroughly cleaned to eliminate grease, grime, and food residue.

Bathrooms, including toilets, showers, and bathtubs, are scrubbed to remove soap scum and hard water stains.

High-touch surfaces, such as doorknobs, light switches, and handles, are sanitized to reduce the spread of germs and bacteria.

Windows and mirrors are thoroughly cleaned, leaving them spotless and crystal clear.

We offer customizable cleaning service plans to meet your specific needs, ensuring that every corner of your home is cleaned to your satisfaction.
About Squeaky Cleaning
You'll always be satisfied when you choose Squeaky Cleaning for your cleaning needs. That is our guarantee, and if we don't meet your expectations, we'll make it up to you. Our premium cleaning services are impeccable yet affordable. We have handpicked our team for their experience, professionalism, and friendliness, and we believe these qualities ensure our clients are happy.
We are a USA-based cleaning company in Pompano Beach, Florida. The cleaners we choose come with their own experience, but we also provide them with our training to meet our high standards. This means you'll have a consistent, quality clean every time. Many of our staff members are experienced in the cleaning and hospitality industry and have an average of over a decade of experience. We select cleaners with a positive attitude who love their job, which shows in every cleaning you receive.
We believe we'll exceed your expectations because:
The professional cleaners that we train to high standards
Many cleaners have over ten years of experience
We offer a 100% guarantee that you're satisfied
We offer reasonable rates for premium services
Our online booking system for booking appointments is easy to use
Amazing, friendly customer service
We've already received many 5-star Reviews from happy customers
Read more here about why we are a good fit for your cleaning needs.
Home Cleaning Becomes Easy With Squeaky Cleaning
Home cleaning services enhance your life and free up your time. The good news is that they don't have to cost a lot, and you can enjoy premium cleaning services in Pompano Beach at an affordable price. Our experienced and friendly team at Squeaky Cleaning will leave your home fresh, clean, sanitized, and dust-free.
We prioritize your safety and security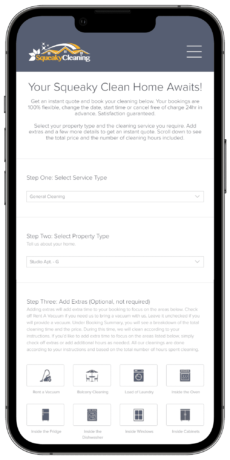 BECOME SQUEAKY CLEAN
Get an instant quote and book your cleanings, anytime or anywhere, with our easy to use, mobile friendly system.
Testimonials
Kelsy O.
"Gladys from Squeaky Cleaning did a fantastic job! Very thorough and professional."
Nikolaos K.
"Nothing more to say. My place was squeaky clean :)"
L'ho P.
"Had a great experience with the service."
Maripaz V.
"Fast and thorough. Very happy with their service, have used them twice for two different properties."