We make your place Squeaky Clean!
Your trusted Malibu cleaning team is always here with a smile!
Get a Quote Now!
If you are looking for the best cleaning company in Malibu, look no further. Squeaky Cleaning has covered all you need.
For cleaning services in Malibu, we will provide a quote that is fair and allows us to ensure
your place is Squeaky Clean.
3 Simple Steps to a Squeaky Clean Space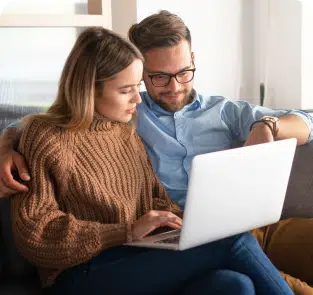 BOOK
Simply choose a date and time
for Malibu cleaning services
that works best for you.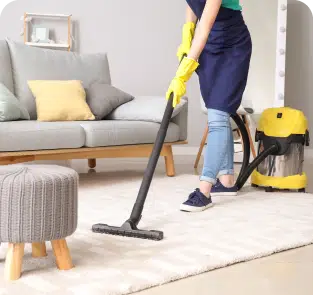 SQUEAKY CLEAN
Members of our Squeaky Cleaning
team will clean your space.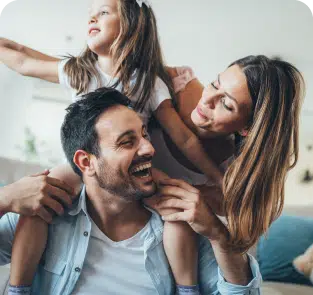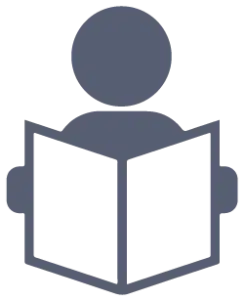 ENJOY
Relax and enjoy your
Freshly Cleaned home!
House Cleaning Services Malibu
When you need house cleaning Malibu services, we can provide you with premium cleaning services. We can accommodate you if you need one-time deep cleaning services in Malibu or regular weekly cleanings. If you've never experienced the house cleaning services Malibu offers, you'll be in for a treat. You save yourself a lot of time and improve your quality of life.
With professional house cleaning Malibu, your home will be professionally cleaned. This means less dust and dander for cleaner air, highly cleaned and sanitized spaces to reduce the spread of germs, and a thorough cleaning whenever you need it. Let Squeaky Cleaning cleaners bring the supplies and equipment, so you don't have to buy them, and give yourself that extra time while someone else does the cleaning. Contact us now or book online our best house cleaning services today!
Best Maid Services Malibu
What makes a Malibu maid service good? While there are plenty of cleaning services in Malibu, you want to ensure you have the best.
With Squeaky Cleaning, you can expect the best maid service in Malibu – Friendly service, premium cleaning every time, and reliability that we will show up.
Our maid service in Malibu is affordable and worth every penny. Not only is your time freed up, but you can rest assured that you get a professional clean that leaves your home clean, sanitized, and free of harmful toxins and allergens. We work around your schedule at Squeaky Cleaning, so it's convenient. Contact us now or book online our best maid cleaning services today!
Deep Cleaning Services Malibu
Our deep cleaning services Malibu is more than just your average clean. While we will do regular cleaning duties, getting a deep cleaning service is much more intensive. It's suggested that you get deep cleaning Mailbu services once or twice a year. With Squeaky Cleaning cleaners, we will dedicate more time to cleaning parts of your home that don't involve regular cleaning tasks. Things like steam cleaning carpets, dusting hard-to-reach areas, and doing the inside of appliances. Your home will be fresher and generally cleaner when you get Malibu's deep cleaning service from us. It helps maintain your home, saving you money in the long run. Contact us now or book online our best deep cleaning services today!
Custom Home Cleaning Services
Our home cleaning services in Malibu are a helpful service that will give you that extra time you need. Prices are reasonable enough and worth every cent as you get a highly professional clean. With Squeaky Cleaning cleaning services, Malibu does all the tasks you don't want to do, like the bathrooms, kitchen, dusting, mopping, and much more. You'll find our home cleaning service in Malibu a dependable, friendly source for your housekeeping needs. You can choose what day and time and how often you want cleaning done. Squeaky Cleaning in Malibu will include all the cleaning products and equipment needed to get the job done right.
Residential Cleaning Service Cost
The nice thing about Malibu residential cleaning at Squeaky Cleaning is that it's quite reasonable. If you consider the fact that Malibu residential cleaning services include the products and equipment, the cost is reduced, saving you from having to buy everything. When you have regular Malibu house cleaning done, high price items in your home are maintained, saving you from having to replace them too soon. At any rate, our Malibu residential cleaning services are designed to be affordable enough that anyone can enjoy the perks of having regular cleanings. Contact us now or book online our best residential cleaning services today!
About Squeaky Cleaning
You'll find that with Squeaky Cleaning, there are a lot of benefits. We focus on providing dependable, reliable service, so you're always 100% satisfied. We are an affordable option in the premier cleaning services industry. Our cleaning team has been well trained and is friendly with a service-first focus. This is just a part of the overall quality you can expect in our cleaning process. We do everything we can to maintain your satisfaction and strive to make you happy in everything we do.
Squeaky Cleaning is based in Malibu, CA, USA. We are picky about the cleaners we hire and train them to our high standards. Most of the cleaners on our staff have been in the cleaning and hospitality industry for over ten years. We offer a customer-focused approach that you'll notice with every interaction you have with your cleaners. They love their job, work hard, and if you need a hand with something and are at your home, they're always willing to help. Each cleaning you get will guarantee satisfaction, and that's our commitment to you.
Here's why:
Our cleaners are professionally trained to the Squeaky Cleaning high standards
Many cleaners have over ten years of experience
100% satisfaction guarantee
Affordable rates
Easy and convenient online booking
Excellent customer service
Many 5-star Reviews from satisfied customers
Home Cleaning Becomes Easy With Squeaky Cleaning
When looking for a home cleaning service in Malibu, look no further than Squeaky Cleaning. We will take good care of your home and everything in it. We not only clean your home, but we also sanitize high-traffic areas. Our home cleaning service is affordable and premium, giving you the best of both worlds. Our friendly staff is helpful and highly professional with years of experience.
We prioritize your safety and security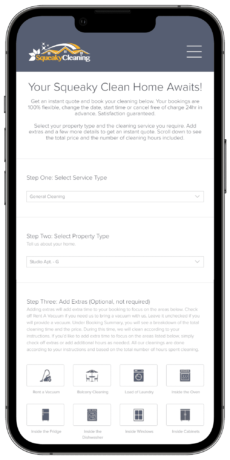 BECOME SQUEAKY CLEAN
Get an instant quote and book your cleanings, anytime or anywhere, with our easy to use, mobile friendly system.
Testimonials
Kelsy O.
"Gladys from Squeaky Cleaning did a fantastic job! Very thorough and professional."
Nikolaos K.
"Nothing more to say. My place was squeaky clean :)"
L'ho P.
"Had a great experience with the service."
Maripaz V.
"Fast and thorough. Very happy with their service, have used them twice for two different properties."