How To Clean Cast iron Pan
How to clean cast iron pan tips range and even contradict each other. Ultimately, your cast iron pan is very durable and can be passed on for generations. There are a few things you should do when you get a new cast iron pan, like the season it. While you don't have to use soapy water to clean it, despite what old wisdom has said, it won't ruin the pan.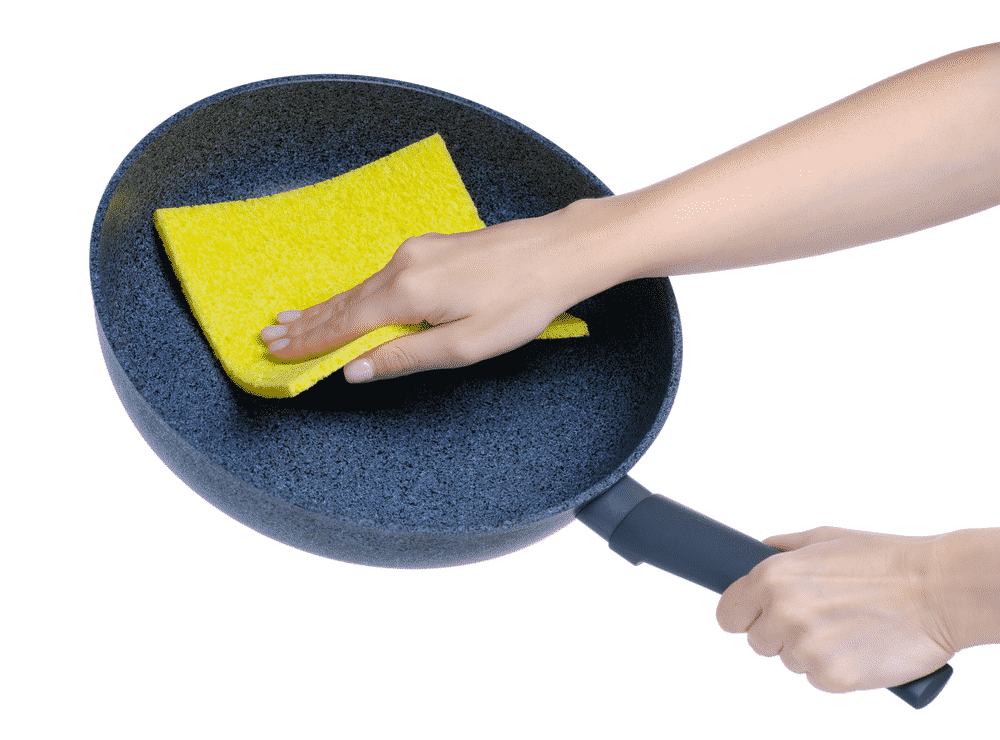 Here are a few methods on how to clean cast iron pan so it lasts a lifetime.
How to Clean Cast Iron Pan Tips
Clean the pan right away after you use it. Add hot water into the pan and let it soak for a few minutes. No longer however and letting it soak for long periods of time can cause rust.
Use a sponge or stiff brush to wash the skillet.
Scrub off any stuck food. To do this, scrub the pan with a paste of coarse salt and water. Wipe with a paper towel.
If there's stubborn food residue, you can loosen it by boiling water in the pan.
Make sure to dry it well. You can use a towel or dry it by putting it on the stove and turning it on to low heat.
Add a coat of vegetable oil or melted shortening in the pan. You can also coat oil on the outside of the pan. Buff with a dry towel to remove any excess.
Things to Avoid When You Clean Cast Iron Pan
Steel wool
Soap
Putting in dishwasher
These methods may strip the pan's seasoning that you've been working to get just right. If it's a very old cast iron pan, chances are the seasoning is there to stay. Still, there really is no need to put it in a dishwasher at any point.
Additional Notes on How to Clean Cast Iron Pan
If you do use soap, steel wool, or other kinds of abrasives on your cast iron pan, you'll want to re-season the pan. If it's already seasoned well and in use for many years, a little soap isn't going to cause a problem. Do make sure to rinse well and oil it once it's dry.
If you need to get rid of rust on your cast iron pan, you can use steel wool or rub it with half a raw potato and a bit of baking soda. After this, you'll want to re-season the pan.
Your cast iron pan can handle a lot so don't worry too much if the only way to clean it is with soap and steel wool. Just make sure to re-season it after. They are super durable and will last a lifetime. The best rule of thumb is to clean it while it's still hot. This will prevent food from sticking to it. The seasoning is the natural nonstick coating so you shouldn't have a hard time getting it clean.
We are one of the leading cleaning services companies in Los Angeles. You can trust us for your next residential cleaning project.