External House Cleaning Guide For 2023
With exterior house cleaning, there are some things you can do quite easily while other things, you may want to outsource. If you're not comfortable being on high ladders to take leaves out of your eaves, you can hire someone to do this. It's important to do exterior house cleaning as the elements can cause the outside of your home to look old and dated. Tackling the exterior is a big job. The benefits are many, however. You can maintain the safety, stability, and beauty of your home.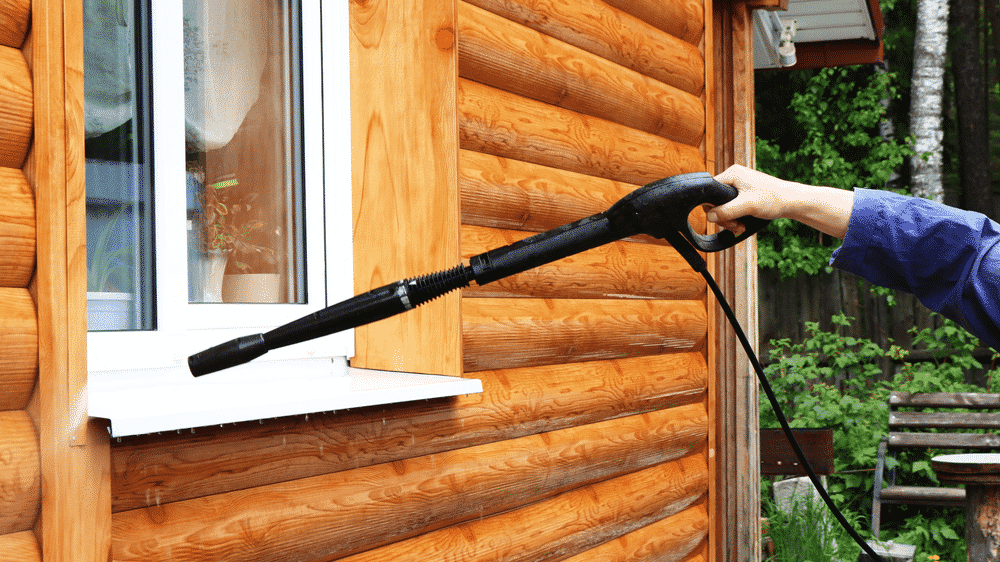 What you'll need:
Ladder
Garbage bags/large bucket
Work gloves
Hose
Pressure washer
Bleach
Hard-bristled mop
Dish soap
White vinegar
Extendable brush
Clean the gutters
Exterior house cleaning involves cleaning your gutters. It's important because they easily become clogged. During the autumn months, leaves and other debris can fall into your gutters. They clog up the hole that allows water to move down and away from your home. When the rains come, it can cause flooding, which can damage your foundation. It can also cause leaks in your roof and disfigure the gutters so they don't work effectively.
Materials needed:
Ladder
Garbage bags/big plastic bucket
Work gloves
Hose
Metal clothes hanger (straightened)
Clean out the gutters of all the debris and put in your garbage bags or plastic bucket. You'll need the hose for checking the flow of the downspouts. If it's clogged, you can use the straightened clothes hanger to remove any debris. You can do this yourself or hire someone to clean your gutters for around $160.
Clean Siding
You're going to improve the look of your home by cleaning the siding from cobwebs, algae, and any dirt. This is a satisfying part of doing your exterior house cleaning as it makes a huge difference in how your home looks overall. You should clean your siding every year to keep it looking good.
You can choose from a variety of different cleaning solutions depending on what kind of climate you live in and the debris on the siding. For basic dirt removal, you can use water and mild soap. For mold or algae, use a mild bleach cleaner. Scrub the siding with a large hard bristle broom and the cleaning solution of your choice. You can rinse it off with a hose. If this job seems too big, you can hire professional exterior house cleaning experts to do this for you at a nominal fee.
Windows
You'll want to use an extendable pole for this job with a soft sponge or brush attachment. Use warm water and a few drops of dish soap. If there's grime on the windows as well, you can use 1 part vinegar with 10 parts warm water.
Make sure to get the window frames and shutters. You can also use a squeegee to make them clear of any residue once you're done cleaning. This will avoid the windows from being streaky. You may want to have professional window cleaners do this job, which costs about $200.
Clean Your Deck/Porch/Veranda
As part of your exterior house cleaning, make sure to do a good cleaning of your outdoor living space. Often, cobwebs and plant dirt will leave their mark on your deck, porch, or veranda. Clean the area by moving all the furniture and other items away. Clear any debris and use a soft-bristled brush to wash the deck.
Clean the sides as well. The easiest washing solution for this is dish soap and warm water. If you have stubborn mold or algae, use a bleach cleaner. Rinse the deck off with a garden hose to get rid of the cleaning solution.
Clean the Pavement
Make sure the clean the pavement, which includes the driveway and any pavement space surrounding your home. You can do this with a power washer that attaches to your garden hose. Use a long-handled mop to clean the pavement first with a cleaning solution of dish soap and water.
If there are grease stains, you can get rid of them with a commercial-grade degreaser and then clean further with a pressure washer. Getting a professional to come in for this job will cost up to $385. If you don't have a pressure washer quite yet, they may be worth the cost.
There you have it. You're going to start from the top with the gutters and finish at the ground floor of your home. When you do all these exterior house cleaning steps, you're going to find your home is transformed and looking new again. It's good to do these tasks at least once a year to maintain your home and keep it looking beautiful.
We offer professional cleaning services Los Angeles, contact us and get a free quote today!
Get a Quote Now!
For cleaning services, we will provide a quote that is fair and allows us to ensure your place is Squeaky Clean.