Make House Cleaning A Routine In Your Home
If your pride yourself in a meticulously clean home, there's some routing house cleaning you can do to keep it spic and span. When you have a routine, it's a lot quicker to get everything done. This is why Seattle house cleaning professionals can clean your home quickly and effectively. The longer they clean your home, the better it gets because they know it inside and out. They know where dust and dirt hide. This is the same for you. Even if you have regular house cleaning, you may still want to maintain it so it always stays looking as though it's just been cleaned by professionals. This is easy enough to do if you focus on the particular important house cleaning tasks.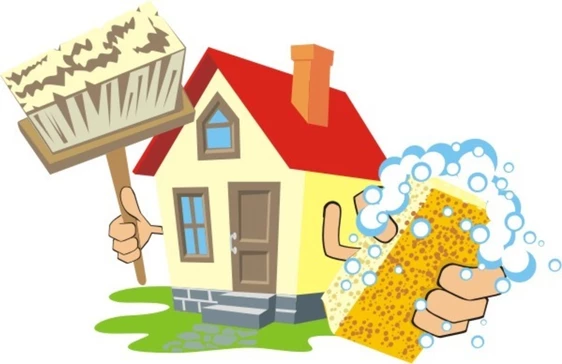 What to Include in Your House Cleaning Routine
Do some light dusting starting from top to bottom.
Wipe down mirrors
Clean the cooktops and outside of your appliances
Clean and disinfect certain areas where you know mold and mildew grow (bathrooms without good ventilation)
Take out garbage from bathrooms, bedrooms, etc
Dust your bents
Make the beds
Clean the toilet bowl and around the outside
Vacuum carpets/mop wood or tiled floors
Clean out fridge
Declutter
Wash clothes, dry, fold, put away
Your Daily Routine
To keep your home clean and easy-to-clean, there are a few things you can do as routine house cleaning tasks that don't take much time and ultimately save you a lot of time later when you do a "whole house cleaning." While some of these tasks may be about cleaning, others will actually help to keep you on top of the household and stay organized.
Wipe down bathroom counters (leave cleaner and cloth under your sink).
Squeegee inside of the shower.
Wash dishes when you're done with them.
Sweep or vacuum in the kitchen.
Put things back where you got them instead of leaving them lying around.
Sort out your mail and file or throw away as necessary.
Wipe down kitchen counters.
Wipe down table post meals.
Days of the Week Organized House Cleaning Tasks
You can focus on one specific task for house cleaning every day. Make a schedule and keep it easy. This way you can save your weekends for better things.
Monday
Vacuum carpet
Tuesday
Dust, clean glass mirrors in the house
Wednesday
Clean out the fridge and clean outside of kitchen appliances
Thursday
Mop tiled/wood floors
Friday
Declutter and do a deeper clean of bathrooms
By dividing up your time with tasks on different days, you'll find it becomes routine and doesn't take long for you to get it done. House cleaning helps you get moving when you might otherwise want to sit on the couch after dinner or work. It doesn't need to take up much of your time but it does allow you to maintain your clean home. Whether you're getting help from professional cleaners who come weekly/bi-weekly or not, organizing your house cleaning routine will make it possible to maintain a beautifully clean home all the time.