Find the Right Cleaning Services Company in Pompano Beach – Here's How
Pompano Beach's vibrant heartbeat unfolds at an exhilarating pace, filled with work, social endeavors, and personal commitments. Amidst this dynamic dance, ensuring a tidy and orderly living space can often become overwhelming. But don't worry; we've got you covered. This comprehensive guide will lead you through finding the most reliable cleaning services company in Pompano Beach to keep your home spick and span. This will leave you more time to savor sunny beach life.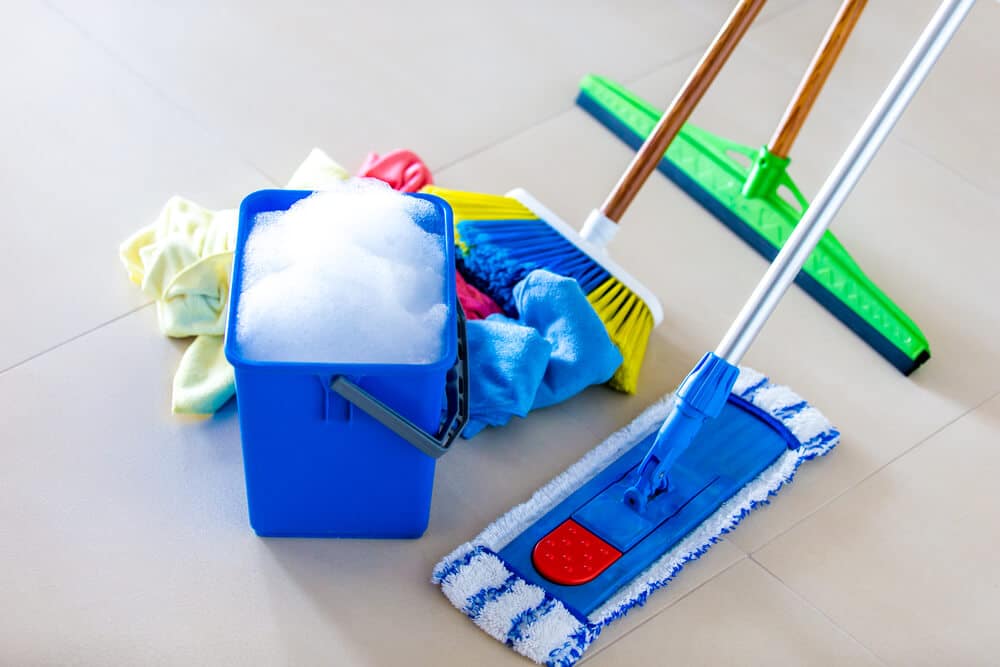 Step 1: Know Your Needs
Before embarking on your quest for a cleaning company, it's crucial to pin down the exact services you require. Is your need for an intensive, one-off deep cleaning? Or perhaps you're more inclined towards recurring, routine maintenance? Do you have special requirements, such as pet-friendly cleaning solutions or eco-friendly practices? Understanding your needs will help narrow down potential companies that match your cleaning objectives.
Step 2: Seek Local Recommendations
Word-of-mouth is an invaluable tool when finding reliable Pompano House cleaning services. Contact your neighbors, friends, or coworkers in Pompano Beach for recommendations. They might provide insights into their experiences, helping you make a more informed choice.
Step 3: Online Research
While avoiding the Google index might seem challenging, numerous other options exist. Local directories, community forums, and social media platforms offer information—Scout for enterprises with a robust online presence who garnish positive reviews and actively participate in community interactions. The objective is to find a cleaning company with the Pompano Beach community's trust and appreciation.
Step 4: Evaluate Experience and Expertise
A company's tenure mirrors its top-tier services capability. Seek out cleaning companies with a substantial track record in Pompano Beach, backed by an established history of excellence in service delivery. Additionally, check if the company specializes in the services you need.
Step 5: Check Credentials
It's essential to entrust your home to a legitimate, insured, and bonded company for peace of mind. Ensure the company you choose is licensed to operate in Pompano Beach and carries insurance to cover any damages during the cleaning process.
Step 6: Schedule a Consultation
Once you've shortlisted potential companies, reach out to them. This conversation will allow you to ask about their cleaning techniques, equipment used, and if they offer customizable cleaning plans. Remember, a reputable company will be transparent about its processes and eager to address your concerns.
Step 7: Request and Compare Quotes
Once your potential list of cleaning services is streamlined, it's the right time to estimate costs. Solicit a quote from each of your shortlisted cleaning companies. They might provide an estimate over the phone or prefer to visit your home for a more precise quotation. Ensure to inquire about the inclusions in the quoted price, thus avoiding any unexpected charges later. Once you have all the quotes in hand, juxtapose them. Remember, the most economical price may not always be affordable if it lacks the necessary services.
Step 8: Review the Contract
When you hire a cleaning company, they'll likely present you with a contract. Read through it thoroughly. It should outline the cleaning frequency, the included services, the cost, and the cancellation terms. Should there be any ambiguities, or if certain services discussed seem absent clarification or amendments?
Conclusion
Locating the ideal cleaning services company in Pompano Beach is no longer with this comprehensive guide in your arsenal. Remember, the company that resonates with you will comprehend your needs, boast a commendable reputation, and display remarkable professionalism. So, hold off no longer; recapture your leisure time and bask in the immaculate ambiance of a sparkling clean home under the radiant Pompano Beach sun.
There you have it, folks! We hope this guide lights up your path to finding the ideal Pompano Beach cleaning service. Remember, a clean home is a happy home! Happy hunting!
Frequently Asked Questions
How much does house cleaning cost in Pompano Beach?
Pricing for house cleaning in Pompano Beach can fluctuate based on factors like your home's square footage or the specific services you need. Standard cleaning costs generally fall between $100 and $200.
What questions to ask when hiring someone to clean your house?
Securing the right house cleaner involves asking a handful of essential questions. You'll want to inquire about their experience, whether they supply the equipment, their schedule flexibility if they carry insurance, and the availability of client references. This ensures you're working with a trustworthy, high-quality professional.
What are the qualities of a good cleaner?
Cleaners will be on-time, meticulous, and dependable. They'll display strong attention to detail and consistency. Moreover, they will respect your home and privacy, always professionally.
How long should a cleaner take to clean a house?
The time investment a cleaner requires to spruce up your home depends on your home's size and overall cleanliness. Cleaning a standard 3-bedroom house takes 3 to 4 hours. However, first-time, or deep cleaning sessions may need extra time to leave your home sparkling.
What makes the best cleaning company?
The hallmark of the most reputable cleaning companies is exceptional customer service, adaptable scheduling options, and a commitment to thorough, top-quality cleaning. They should employ professional and well-trained staff who can offer services customized to your needs. Plus, a truly excellent cleaning company prioritizes transparency and competitive pricing.