Top House Cleaning Tips For 2023
As time goes on, we find better house cleaning tips to make it easier to keep a clean home. In 2023, we're already seeing some great new tips. These tips are things you've probably never heard of. With people being more consciously aware of the environment and general health, innovative new ways of cleaning have popped up. Here are your top house cleaning tips for 2023.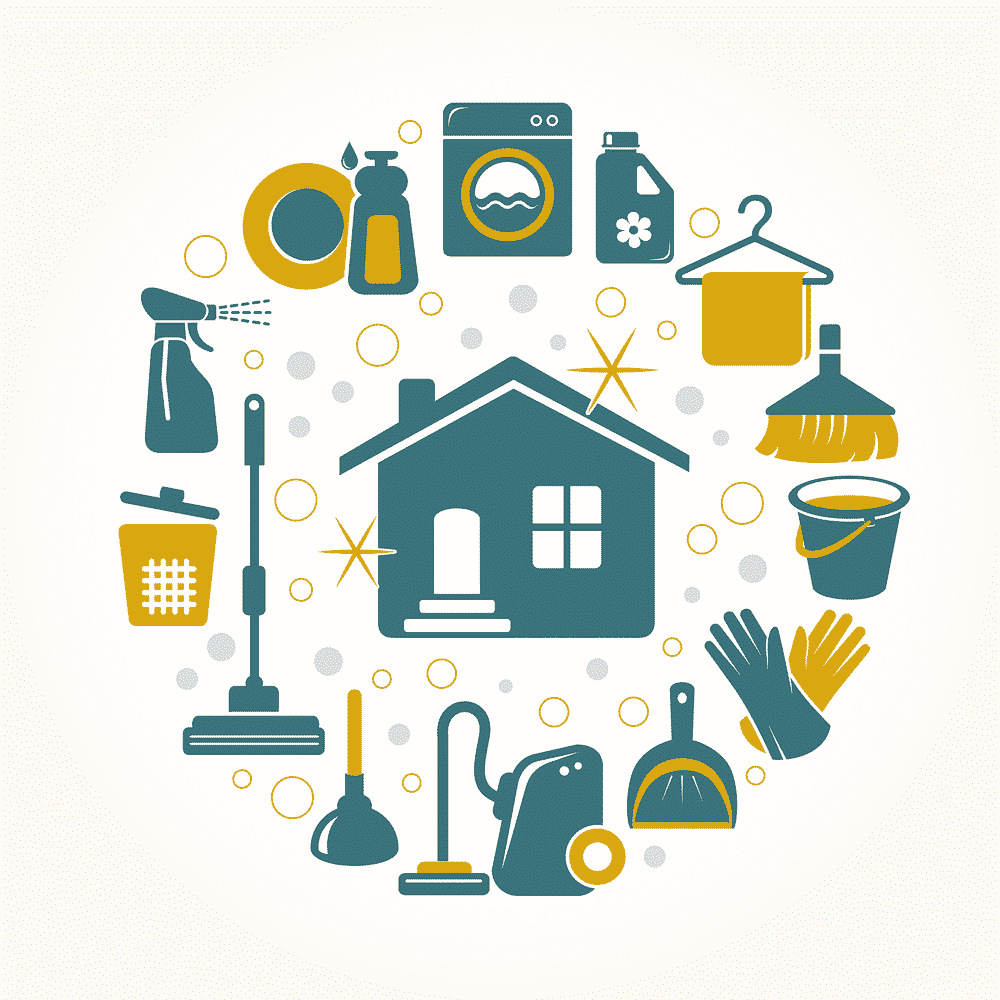 Cleaning Burnt, Spilled Food in the Oven
You can use a combination of dish soap, baking soda, and water to quickly clean up burnt spills in the oven. You may have to scrub off the burnt pieces but there are no chemicals involved here. To avoid any spills in the first place, put a cookie sheet under the oven rack while you're cooking and it will catch any spills.
Cleaning Your Keurig
Wash your Keurig K-cup holder by submerging it in dish soap and water. Flush out your machine to get rid of bacteria or calcium. To do this, you want to fill up the water reservoir ¾ full with white vinegar. Then run the machine for the fullest cycle possible. Run water through the same way to rinse the vinegar out.
Line Refrigerator Shelves with Washable Mats
Thanks to new innovations, you can avoid having to take out all your food, remove fridge shelves, and clean them. Shelves in your fridge quickly get dirty from food spills but if you use washable mats, you avoid this. All you have to do is take out the mats, which are ultimately much easier to clean. This is one of the greatest house cleaning tips for saving time that is a great recent addition to the house cleaning world.
Getting Rid of Hard Water Stains in the Toilet Bowl
The easiest way to get rid of hard water rings, calcium buildup, and other stubborn stains is with a pumice stone toilet bowl scrubber. This alleviates having to use harsh chemicals and seems to be one of the only ways to actually get rid of these types of stains.
Cleaning Lint Trap Effectively
With a flexible cleaning brush, you can easily clean out your lint trap in the dryer without missing anything. This is important as your dryer will work more efficiently and it prevents house fires. Too much lint in the lint trap is a hazard so you want to make sure you regularly clean it out.
Getting Build Up Off Your Shower Head
If you find that your shower head isn't working well because some of the holes are plugged in, there's an easy solution. This house cleaning tip requires you to take the showerhead off and soak it in a plastic bag full of vinegar. You can also sprinkle some baking soda in the bag and leave for a few hours. There's no need to scrub anything. Once you take the showerhead out of the bag, it will be free of buildup and will function like it's brand new.
Mop with Slippers
Thanks to advancements, there's such a thing as the novel mop slippers. They actually have a mop-like quality and you can wear them to mop your floors.
These are just some of the new and innovative house cleaning tips that will become more prevalent in 2023. Try them out and see how you can improve the cleanliness of your home without any kind of chemicals involved.
If you're looking for professional house cleaning Los Angeles, contact us today!
Get a Quote Now!
For cleaning services, we will provide a quote that is fair and allows us to ensure your place is Squeaky Clean.