What Cleaning Supplies Do I Need For an Apartment
Living in an apartment is simpler thanks to a smaller space. Cleaning is made easier, and you need fewer supplies. However, some apartment cleaning essentials make cleaning easy.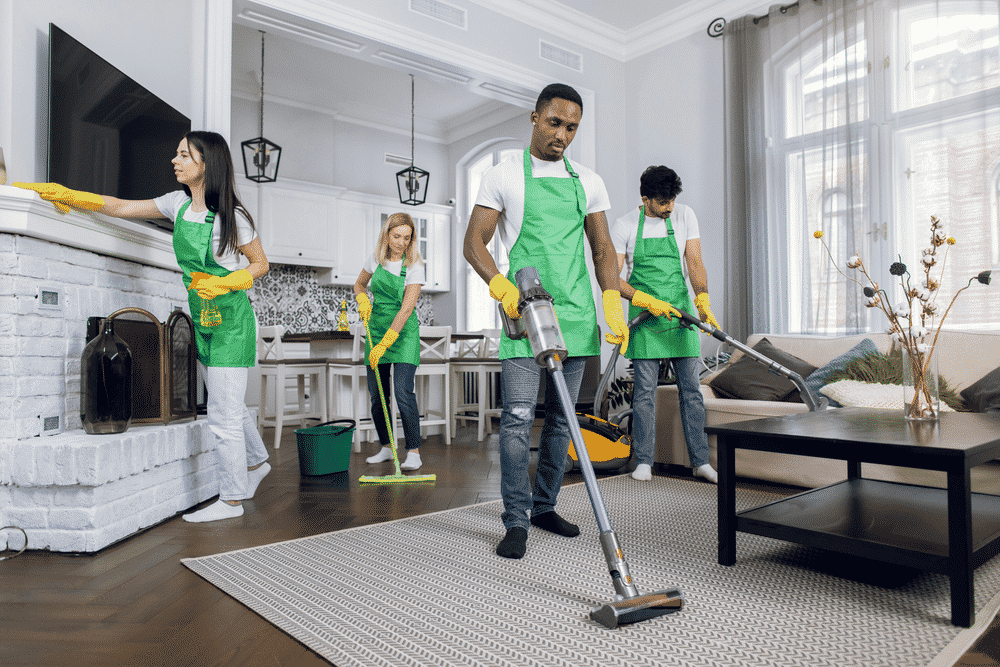 Apartment Cleaning Products
Wood cleaner
Glass cleaner
Baking soda
All-purpose grease cutter
Abrasive cleaner
If you have wood floors and furniture, you'll want a wood cleaner. Glass cleaner cleans glass and shines up faucets. It's a great finishing product when you clean your bathroom, leaving everything sparkling. You can make your glass cleaner with vinegar and water.
You already have dish soap for dishes. You can use it to clean stains on your carpet and furniture. Baking soda has many uses for cleaning, so it's a great product to have in your house. You can mix baking soda with lemon juice to get the odour from furniture and carpets. You can also have baking soda left in your fridge to keep it smelling fresh. You'll want an abrasive cleaner with bleach to clean your bathroom.
Apartment Cleaning Supplies
Broom
Mop and Bucket
Rags
Sponges
Microfiber cloth
Feather duster
Toilet brush
To get the job done properly, you'll want basic cleaning supplies. As your apartment is smaller than having a home, you probably don't need a vacuum. A straw broom is all you need with a dustpan. You'll want a mop and bucket if you have wood, tiles, or linoleum flooring. Make sure to get a mop that's easy to clean.
You'll want to have plenty of rags and microfiber cloths for cleaning different rooms in your apartment. Using paper towels is expensive and fills up your recycling pretty quickly. The thing about an apartment is less space for garbage and recycling. You can clean your rags and reuse them. Have sponges as well as they always have their place for cleaning. You can buy sponges that vary in colour. Can use each colour for aspects of your apartment cleaning. Maybe you have pink for cleaning dishes and green sponges for the bathroom.
No matter how small or large your home is, there will always be a need for dusting. The easiest design tool is a feather or static duster. You can dust a few times a week in an apartment as it takes such little time to do.
An essential for any home is a toilet brush, as no other tool does what it can do. You avoid sticking your hand in the toilet to get the bowl cleaned.
This small list of supplies for cleaning your apartment is all you need to keep your space clean. It won't take long to clean your space if you do a little a day. Your cleaning supplies will make it easy.
Contact us today for professional cleaning services Fort Lauderdale.