Window Cleaning Tips & Techniques To Clean Like A Pro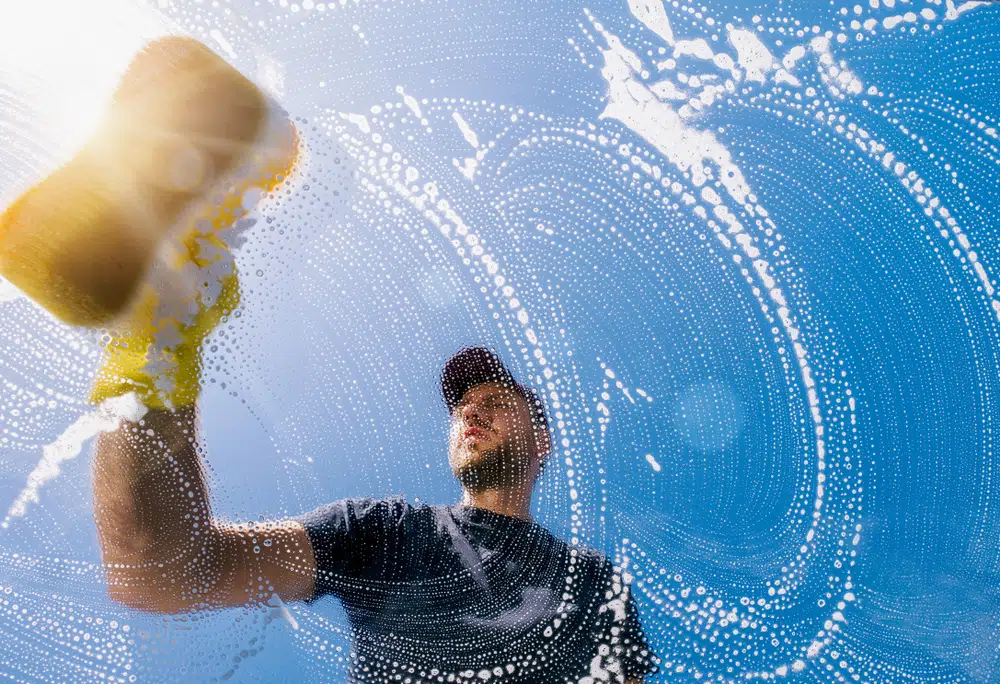 The Best Way to Clean Windows
According to professionals, you should wash your windows two times every year. You could hire someone to do it but if you want to do it yourself, there are some window cleaning tips that make it easy. If you take your time and follow the process, it's a lot simpler than you might think.
Tools needed:
Squeegee
Strip applicator
Microcloth
Hacksaw
Utility knife
Window Cleaning Tips for Picture Windows
You need to have bigger tools to clean large picture windows. You'll need a strip applicator, which has a long cloth head and soaks up plenty of soapy water. By using the strip applicator, you can quickly and easily get the dirt off the windows without scratching glass. You can use a cleaning solution of dishwashing fluid and warm water. The less bubbles there are, the better as you'll leave streaks.
Once you've finished cleaning, you can wipe it clean with a squeegee by starting at the top left and proceeding in a reverse-S pattern. At the end of each stroke, wipe the blade.
If there are remaining drips, you can remove them with a microfiber cloth as it will soak up wetness without leaving streaks.
Window Cleaning Tips for Multi Pane Windows
You may need to cut your squeegee in order to make it fit into divided windows so it will fit the panes. You can use a hacksaw to cut it to the size you need it. Trim it 1.4 inch narrower than the window pane. Make sure to file the cut edges. You can use a utility knife to cut the rubber blade to size.
You can use a handheld sponge for multi pane windows. Use a solution of warm water and a squirt of liquid soap. Rub the pane from left to right, top to bottom. Make sure to get into the corners with the sponge to loosen any hiding dirt.
You want to pull the squeegee down the panes in a single stroke starting from the top. Then remove any of the drips on the glass with your microfiber cloth.
How to Get Rid of any Stubborn Spots
Your glass may look streaky due to mineral stains. If you experience this even after you've cleaned your windows, you may want to use this trick.
Use a fine 000 steel wool scrub with a product that contains oxalic acid. That, or you can mix an oxalic acid powder into a paste on a wet towel and start rubbing away at the stained spots. Then you rinse and squeegee the glass two times to get rid of residue.
These simple tricks will have your windows looking crystal clear even when the sun shines on them. It's not as difficult as you think when you use these tips from the professionals.
For expert cleaning services Seattle, in Squeaky Cleaning, you can trust. Call now!
Get a Quote Now!
For cleaning services, we will provide a quote that is fair and allows us to ensure your place is Squeaky Clean.