Christmas is a magical time of year when you socialize more than usual. This can often mean that you have people coming over to your home. Christmas parties, family gatherings, and more. Christmas cleaning in Miami is usually a huge part of whatever it is you're hosting. It's a hectic time of year, and if you're having guests, every room needs to be welcoming, clean, and cozy for those coming to stay.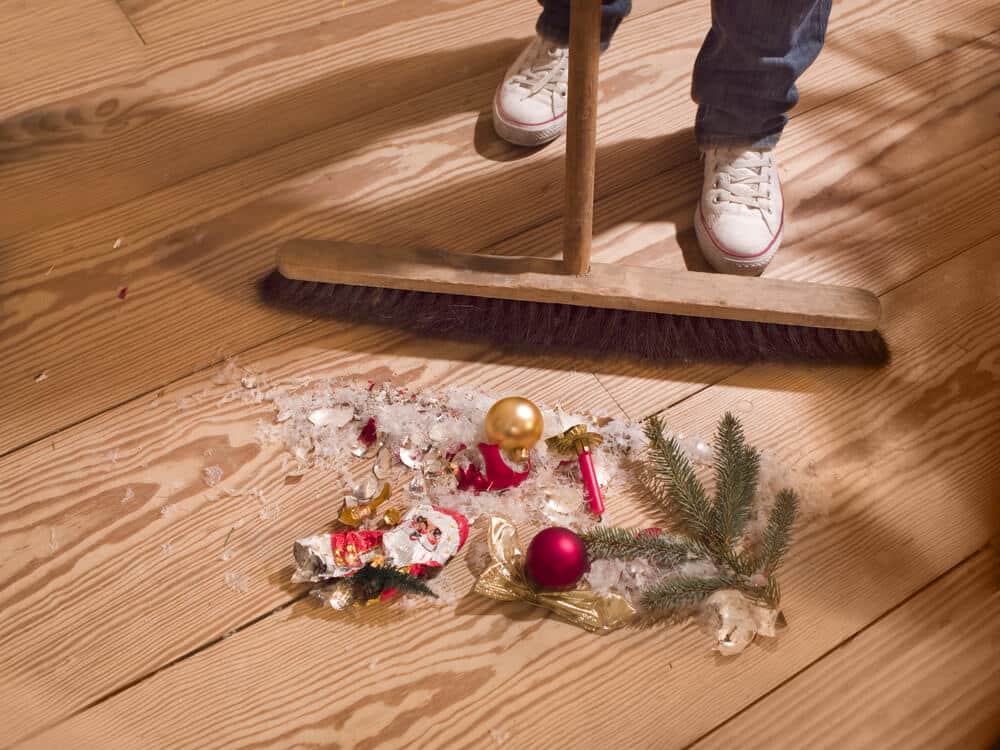 Christmas Cleaning Preparation 
It's better to maintain a lot of your home instead of trying to do a rush deep clean just before the busy Christmas season. It's essential, at any rate, to do deep cleaning a few times a year. It would be best if you got into a Miami cleaning company to do this. If you'd instead do it on your own, choose a room to deep clean once a week before December hits and things get busy. You may even want to create a game plan to get all the necessary tasks. For this pre-Christmas cleaning prep, you can take on tasks including:
Dusting baseboards in bedrooms, bathrooms, and common areas.

Dusting light fixtures.

Cleaning drapes or curtains.

Carpet cleaning of any carpets or rugs.
These are just a few of the tasks. If you notice any grunge in the bathrooms, you can do some cleaning, but you'll probably want to do this in the days before you have guests, so it's fresh.
12 Christmas Cleaning Tips Before Guests Arrive
There's more to having guests come than just doing the cleaning. You want your space to be homely and welcome for Christmas. With that said, here are a few things to consider:
Get Your Guest Bedroom Ready
If you're having guests stay with you over Christmas, ensure an excellent deep cleaning of the guest room (s). This should include dusting all surfaces and baseboards, vacuuming, washing linens, making the bed, and putting out nice extras. If you have extra robes, that would be a great added touch. Fold towels neatly and lie them on the end of the bed. If you have any welcoming gifts like natural soaps, lay them out. 
Prepare Laundry Room for Guests
Over the holidays, you'll be doing a lot of laundry, so you want your laundry room to be clean, organized, and prepped for the task. Wipe down any shelves and appliances. This is an excellent time to get behind the dryer and do a cleaning of the connecting hoses as well. Organize your cabinets and ensure that all your towels are cleaned and ready to go. 
Cleaning Up the Kids' Room
Get your kids to help out with the Miami Christmas cleaning as well. Get them to put away any toys and books. If there are things they don't want anymore, this is an excellent time to get rid of them, as they'll be getting new gifts soon enough. Consider taking on vacuuming and dusting for them. Put any laundry away and make the bed. It would be best if you had your kids cleaning throughout the holidays, so you don't have to think about it. Consider giving them some incentive to keep their rooms clean. If you have guests, cousins may be bunking up in the kids' rooms, so they'll be a daily mess that will need to be cleaned up.
The Mudroom
Many people will come in and out of the front door, and there needs to be a logical place for various people's jackets and boots. Clean your front entrance closet well, leaving only the most relevant jackets the family will wear this season. This leaves space for others who are popping by. Consider a shoe organizer or something that prevents the winter muck from puddling over your floor. Just before the holidays are in full swing and company is coming, make sure to mop the floors. 
The Master Bedroom
Your master bedroom should be kept clean even if guests aren't going to see it. This will be your place of refuge for relaxing, so it must be clean and tidy. Vacuum it and change the bed linens. Get rid of any clutter as well. This is more for your well-being than anything else but worth the effort. 
The Common Areas
Places like hallways and stairs need to be vacuumed, swept and mopped. Check those baseboards for dust and do a cleaning of the banisters. 
The Bathrooms
Make sure to clean every bathroom well. We recommend a deep cleaning to remove any soap scum or water stains. This can be done with baking soda and vinegar in most cases. If your showerhead isn't functioning correctly, soak it in a plastic bag with a baking soda/vinegar mixture. Wipe down the walls, mop the floors, and wash any floor mats. Sanitize counters and sinks. Clean the shower stall and toilet. To finish everything off, use Windex or vinegar to shine up any metal fixtures. 
The Kitchen
Your kitchen will be constantly being cleaned throughout all the Christmas cooking you'll be doing. However, we recommend pre-Christmas cleaning your kitchen for people congregating there on arrival. Wash down the walls and cupboards. Clean appliances inside and out. You want your oven to be clean before starting all that Christmas cooking. Ensure the dishwasher is maintained to function when you need it most. Clean and organize your pantry so you can easily find things. Get out your best crystal glasses, bowls, and platters and clean them well. 
The Living Room
Do a good cleaning of the living room, getting rid of any clutter. If this is where you keep newspapers and magazines, move them elsewhere where they aren't in view or recycle them—water the plants, dust all surfaces, and clean blinds. Do a good vacuum or sweep and mop.
The Dining Room
This is where you'll be eating your lovely Christmas dinner, so you want it to be perfect. If you have a wooden table, treat it with wood oil to look fantastic and protect it from spills. Do a seat count and create space for enough people. Get out the fancy silverware and polish it. Do a count of your glasses and plates to make sure you have enough of a matching set for all guests.
Cleaning Up Christmas Clutter Effectively
With Christmas gifts and other things that people will bring over, your home can quickly become overwhelmed with wrapping paper and plastic on the floor. Have the plan to recycle these things as they're being thrown on the floor so they can be manageable. Have a designated spot, and you should be able to keep your space clean all day.
If you start your Christmas cleaning in Miami early enough, you'll only have a few details to sort out just before the holidays begin. This will ease stress and allow you to enjoy the season's magic.
Like us on Facebook.
Follow us on Instagram.
Follow us on LinkedIn.
Follow us on Twitter.
Get directions on Google.