Everything That You Need To Know About Move Out Cleaning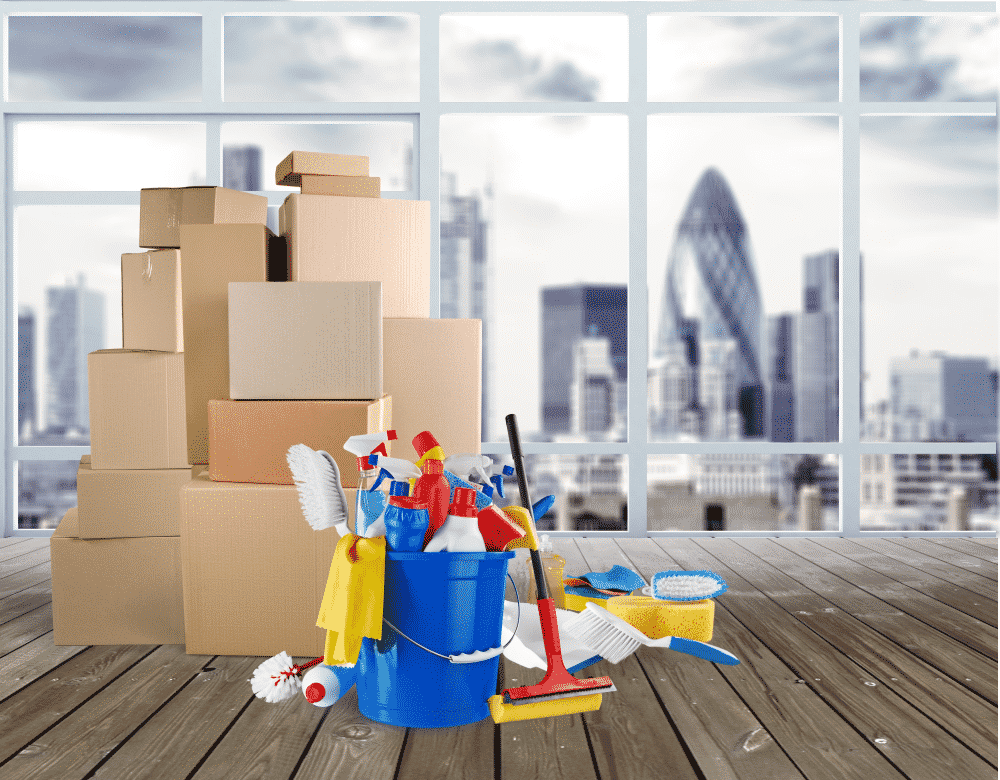 When you're moving out, it's a stressful time. Many things need to be done, and everything seems to be a big job. You'll have to pack and organize all your belongings, deal with showings or people coming to look at the home, and you'll have to arrange movers. There are little details like changing your address as well.
On top of all that, there's the cleaning involved in a move-out. It will have to be a good deep clean, known as "move-in ready." The Seattle cleaning will be easier if you've regularly maintained a clean home. However, you'll have to wipe down everything in your home, like inside kitchen cabinets and bathroom drawers. It's incredibly time-consuming and a lot of effort, which all needs to be done quickly as soon as all of your things are out of the house.
The organization is vital if you've decided to tackle the cleaning yourself instead of using move-out cleaning services. You'll save money when you do it yourself, but you may find you run out of time. To do your own move-out clean, you'll want to be organized. That's why a checklist can be helpful. Professionals who move out of cleaning services often have checklists to stay on task and get everything done. Here's what you'll need to know about a move-out cleaning.
Lear more about move-in cleaning services.
If You're Renting
You'll have to clean the apartment or house to be move-in ready if you're renting. If you don't, you can lose out on getting your security deposit back. Your landlord may also incur a cleaning fee in Seattle and keep your deposit. It would cost less to move out cleaning services to avoid any problems. Your landlord is responsible for giving you a reference, so it's worth leaving on good terms.
Please speak to your landlord to find out what their expectations are. They may be renovating in between or needing the place clean the day you move out. These are things you'll want to know ahead of time to make a plan. Some property management companies or buildings will have a cleaning list for you. They may even tell you what it will cost if the move-out clean isn't done correctly.
What Is Included in Move Out Cleaning?
Usually, you'll be expected to do deep cleaning Seattle plus extra tasks with a move-out clean. This includes cleaning the cabinets once you take your things out of them. Move-out cleans are an extension of deep cleaning. You're combing through the whole home with meticulous, deep cleaning. This is why move-out cleaning services cost more than an average or deep clean service.
List of Tasks for Move Out Cleaning
Deep cleaning and disinfecting of all areas of the house. Bedrooms, bathrooms, living room, kitchen etc.
Vacuum or mop floors and carpets.
Clean and disinfect all appliances.
Dusting all surfaces of the house.
Spot clean walls, baseboards and ceilings.
Remove all garbage from home.
Cleaning Supplies You'll Need
You'll likely have to purchase additional cleaning supplies for this particular job. You may want to consider these costs when deciding whether to hire move-out cleaning services or not. It may end up costing you the same.
Here's what you'll need:
Vacuum
Broom
Bucket
Gloves
Microfiber cloths
Rags
Garbage bags
Paper towels
Sponges
Duster
Window cleaning solution
All-purpose cleaner
Floor cleaner
Disinfectant spray
Baking soda
Vinegar
Toilet bowl cleaner
Heavy-duty cleaners to remove things like calcium
Steam cleaner (potentially)
Things You Can Do Before Moving Day
You'll want to take some steps to make your moving and cleaning easier. This includes the following:
Sell items you don't need in a local market like Facebook or Craigslist
Donate your items
Declutter so you have access to the floor and surfaces, making it easier to clean.
Get rid of all the garbage
Dust surfaces and then vacuum floors
Clean the room that is used the least first.
Clean the room that's used the most last.
Checklist for Each Room
Kitchen Move Out Cleaning Checklist
Clean and disinfect sink
Clean/disinfect counters
Clean cabinets and cabinet handles
Wipe down inside of the cabinets
Wipe down inside of drawers
Clean the backsplash
Clean all aspects of fridge and freezer
Wipe down outside of the fridge
Wipe down all other kitchen appliances
Clean the inside of the pantry
Sweep and mop behind fridge if possible
Sweep and mop behind oven if possible
Do a dishwasher cycle with no dishes. Add a cup of vinegar to the dishwasher and start it
Clean the inside of the oven
Dust window sills in the kitchen
Clean windows and window screens
Clean blinds
Clean light plugs and switches by turning off electricity, unscrewing covers, soaking in water and soap and letting dry
Clean walls and baseboards with a clean mop
Bathroom Move Out Cleaning Checklist
Clean sink and faucets
Clean sink vanity
Empty and wipe down drawers
Wipe under and behind the vanity
Clean toilet inside, outside, and around with disinfectant cleaner
Deep clean shower/bathtub
Clean walls and baseboards
Mop the floor
Clean the mirrors
Bedroom/Living Room/Dining Room/TV Room Move Out Cleaning Checklist
Clean windows
Dust window sills, blinds, ceiling fans, and any built-in shelves
Clean light plugs and switches
Clean walls and baseboards
Mop the floor
As you can see, cleaning after you move out is very detailed. It takes a lot of time, so many people opt for move-out cleaning services. It saves you a lot of time and may even save you money. You don't have to buy cleaning products and supplies or rent out cleaning equipment to get the job done.
Get a Quote Now!
For cleaning services, we will provide a quote that is fair and allows us to ensure your place is Squeaky Clean.