Step By Step Airbnb Cleaning Guide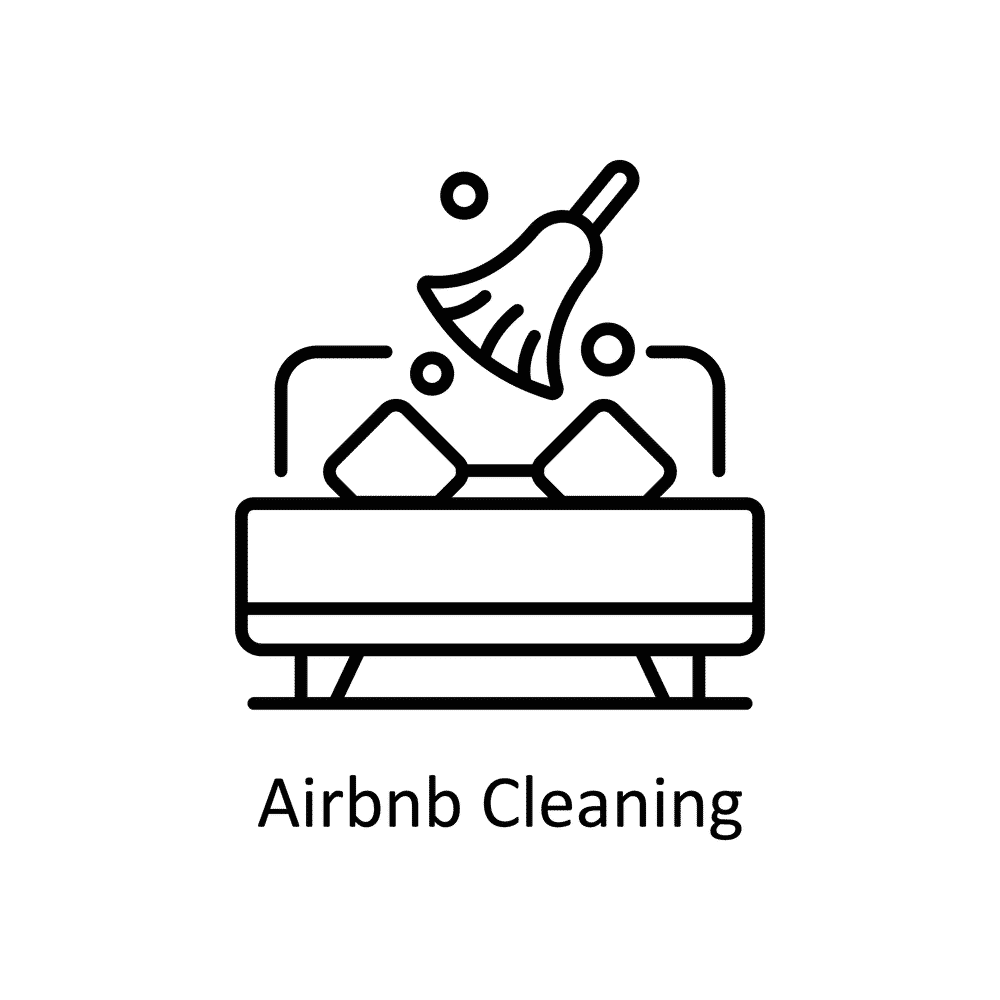 Airbnb is a viable way to make money, but it also comes with responsibilities. This includes Airbnb cleaning, which is different from your standard clean. It's more like a hotel clean that involves special care. If you've never been much of a cleaner, you may not have the eye for details. Airbnb cleaning companies out there can make it much easier for you.
If you prefer to do it yourself, some great Airbnb cleaning checklists are out there. This helps you stay organized while you're doing your Fort Lauderdale cleaning services. Even if you have someone cleaning it for you, a checklist helps keep them on task. It's your way of communicating what you need to be done easily. Airbnb has its own set of requirements for your cleaning. Not only that, it's one of the things guests are going to notice and rate you on. Guest satisfaction isn't something you can control completely but having a sparkling clean Airbnb is one way to help make their stay great.
The Benefits of Utilizing an Airbnb Cleaning Checklist
Travellers have high expectations when it comes to their accommodations. There are some essential things you can do to make their stay memorable. Over 80% of travellers said they feel more comfortable booking Airbnb because of the cleaning protocols introduced by the company. You want to be sure that you're meeting those protocols, or you could be bumped from the site completely. Cleaning your Airbnb property will be a huge part of your success.
An Airbnb Cleaning Checklist: General Rules
Your Airbnb must be sparkling clean. Some tasks should be done every time Airbnb cleaning is done. If your Airbnb is vacant for a few days, schedule the cleaning to be done as close to the day as the next arrival. Dust builds up quickly, so clean just before. Here is a list of things that should do before guests arrive:
Look for any items that have been left behind. Please remove them and let the previous guests know.
Take out the garbage from every room.
Wipe/sanitize any high-touch areas. This includes door handles, light switches, and cupboard handles.
Change bedding and wash all sheets, pillowcases etc.
Check underneath couch cushions and vacuum when necessary.
Dust surfaces and decor items
Clean shelves
Clean/sanitize bathroom (toilet, sink, shower, bathtub)
Vacuum/mop floors
Clean out the fridge and clean any shelves if necessary
Fill up any supplies, including
Toilet paper
Paper towels
Garbage bags
Hand soap
Airbnb's 5-step enhanced cleaning process during COVID-19
Airbnb has its own set of cleaning practices that you should follow when doing your Airbnb cleaning. This can help you meet the protocols they have in place while giving your guests peace of mind during the pandemic.
Prepare by ventilating the space before and while you're cleaning. Use disinfectants that regulatory agencies approve for use against COVID-19. Make sure that cleaners wash and disinfect hands.
While cleaning, you'll want to sanitize and sweep, vacuum, and dust. Wash dishes and laundry on the hottest heat possible. This can help to kill germs. Wipe down surfaces with soap and water. After that, you'll need to sanitize by using chemicals that get rid of bacteria on surfaces. Let the disinfect stand and rinse off. Let surface air dry.
When you're done sanitizing, refer to the Airbnb cleaning checklist made available by Airbnb. Share your checklist with the hosting team or cleaning professionals involved.
To prevent cross-contamination, cleaning should be finished by washing your hands before replacing any guest supplies, cleaning kits, and bedding. Safely get rid of any cleaning supplies and protective gear. Please don't go into a room once it's been cleaned and sanitized. Make sure to clean any equipment you've been using.
An Airbnb cleaning guide like this will ensure that you cover all the bases for best cleaning practices. You impress guests with the cleanliness of your place while also keeping them safe. This is one of the most effective ways to keep guests happy and give you top score ratings.