What to do when you need cleaning services in Fort Lauderdale
Hey, there, Fort Lauderdale folks! Ever had one of those days where your home or office looked like a tornado had hit it? Toys scattered everywhere, dishes piling up in the sink, paperwork creating tall mountains on your desk, or just an overwhelming layer of dust sitting comfortably on your furniture? Oh, I've been there too! It's okay to admit you need a hand. That's where professional cleaning services come in – your cleaning cavalry is just a phone call away.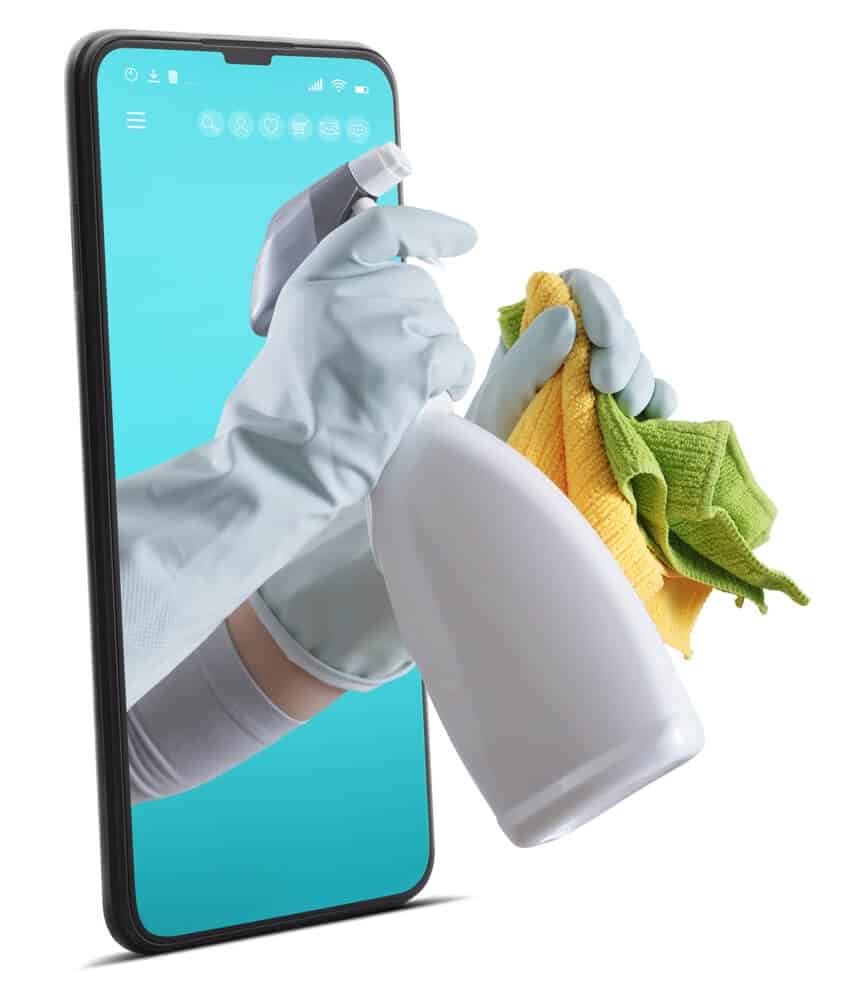 You may ponder, "How do I begin the quest for the ideal one?" It's true. Fort Lauderdale has many cleaning services. However, this good fortune can sometimes seem like a complex problem. Fear not! I'm at your disposal to help solve this riddle. Let's dive in and discover the cleaning crew that'll transform your space into a sparkling wonder like the Chrysler Building pinnacle.
Kick Off With Your Wish List
Start by dreaming up your perfect cleaning scenario. Are you searching for a deep, detailed clean that leaves no corner unattended? Or do you need someone to come regularly and keep things tidy? Maybe you're after specific services like refreshing your carpets or windows. Having your needs outlined will guide you to the right crew.
Listen to the Grapevine
Armed with your list, the next step is to ask around. Chat with your friends, family, coworkers – anyone who's hired a cleaning service before. Nothing tops an honest review from someone you trust. If personal recommendations are not easy to come by, don't fret. Local online community groups can be a gold mine of advice.
Channel Your Inner Sherlock
Now comes the exciting part – becoming an online detective. The internet is like an overflowing chest of reviews waiting to be discovered. These reviews can offer some valuable insight into what your experience will be with a specific company. Look for patterns in the feedback, like a company consistently getting kudos for punctuality or complaints about not doing a thorough job.
Dot Your I's and Cross Your T's
Before sealing the deal, ensure your chosen company is licensed and insured. This gives you peace of mind knowing you're working with professionals, and you're covered if anything unexpected happens during a cleaning job.
It's All About the Connection
You want to feel comfortable with the Fort Lauderdale cleaning company. Are they easy to talk to? Do they answer your questions patiently? Maintaining effective communication is key to any relationship, and it's no different when hiring a cleaning service in Fort Lauderdale, FL.
Green Means Go
If you're eco-conscious or have specific health needs, look for companies that offer green cleaning options. These services use gentle products for Mother Earth and you – a real bonus if you have allergies, kiddos, or pets at home.
Who's Bringing What?
Make sure you know who's responsible for cleaning supplies and tools. Some companies bring everything, while others expect you to provide the goods. Getting this right from the start saves you from future mix-ups.
Avoid bill shock
Finally, always ask for a written estimate before committing to a service to keep your budget happy. The estimate should break down all the services they'll perform and the cost of each.
So there you have it – your simple, stress-free blueprint for locating the ideal cleaning service in Fort Lauderdale, FL! Remember, a neat environment is a treat for the eyes and instills happiness and peace. Therefore, why not outsource cleaning to the pros? Life's too short to wrestle with a mess. So, make a call, and enjoy all the fun stuff. Happy cleaning!
Frequently Asked Questions
How much do you have to pay the cleaning service?
It swings around a bit, depending on your pad's size, how dirty it is, and where you are. It could be anywhere from 25 to 90 dollars an hour for each cleaner. Smart move? Get some quotes and see what jingles with your coins.
Do you tip house cleaners?
Not a must-do, but it sure is a kind way to say "kudos" for their elbow grease. How much? Maybe about 10-20% of the cleaning bill, but it's up to you and how chuffed you are with their job.
How often should a house be cleaned?
It depends on a few things, like how many people and pets romp about and how you use the space. A well-done vacuum and dust-off? Once a week should be sufficient. Give the bathroom or kitchen a scrub-down. Once a month will keep things shiny. But you might reach for the mop more often if you've got kids or fur babies causing chaos.
How long does it take to fully clean a house?
How long does a clean-up take? That can vary. If you've hired pros, they might zip through a two-bedroom, two-bath house in 1-3 hours. If you're tackling the task, you might need longer, especially if you're new to the game.
What is the difference between deep cleaning and regular cleaning house?
Regular cleaning is like a daily tidy-up—vacuuming, mopping, and cleaning the bathroom. Deep cleaning is when you roll up your sleeves and get dirty—under the sink, inside the oven, on those sneaky baseboards. That's when things shine!