The Ultimate Summer Cleaning Checklist: Sparkle Your Home This Season
Hello, fellow cleanliness enthusiasts! Welcome to the heart of summer – a perfect time to rejuvenate your home with a deep clean. This comprehensive summer cleaning checklist is designed to help you refresh and revitalize every corner of your abode, making it sparkle brighter than a mid-July sunbeam. Get ready to roll up your sleeves, grab your gloves, and let's tackle this together!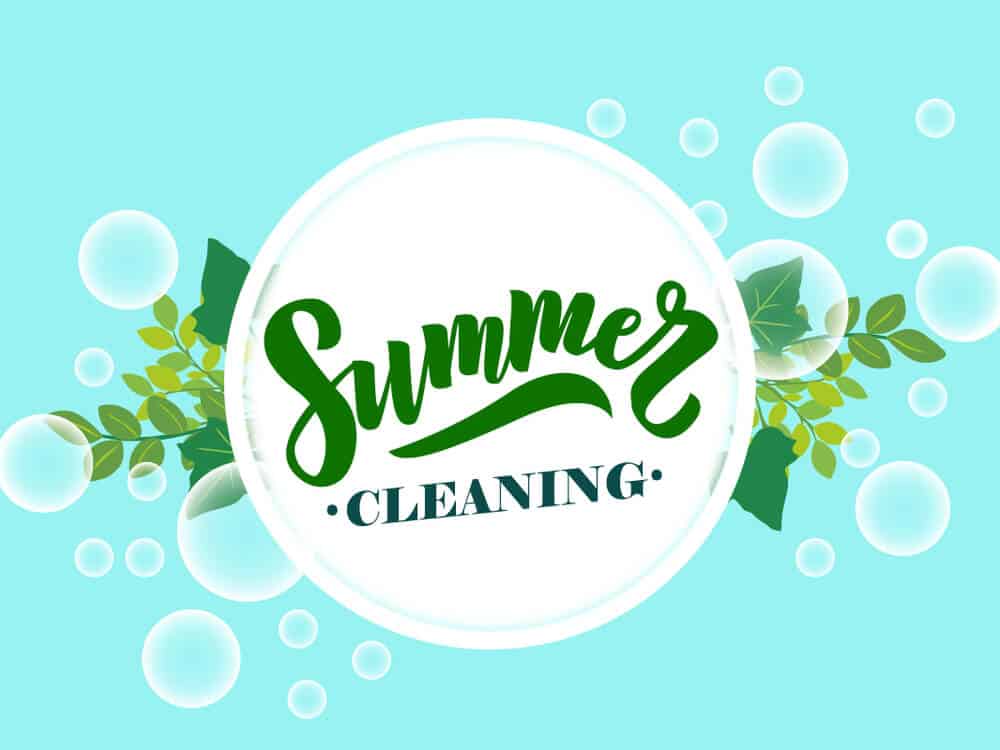 Summer Cleaning Checklist: Home Interior
Summer Cleaning Checklist
: Kitchen & Bathroom
Refrigerator:

 Empty your refrigerator, and wipe down all the shelves and compartments. Dispose of expired food, and restock with fresh summer produce.

Oven & Grill:

 As we head into BBQ season, giving your oven and grill a deep clean can improve their efficiency and the taste of your food.

Bathroom:

 Refresh your bathroom by scrubbing the tiles, disinfecting the toilet, and washing the shower curtain. A clean bathroom can feel like a personal oasis.
Summer Cleaning Checklist
: Home Exterior
Yard Clean-Up:

 Trim the overgrown branches, mow the lawn, and ensure your garden is ready for outdoor summer fun.

Garage:

 This often overlooked space can benefit from a summer clean. Organize your tools, sweep the floor, and dispose of unnecessary items.

Patio Furniture:

 Dust off your patio furniture. A little soap and water can make a difference in your outdoor relaxation area.
Conclusion:
That's our comprehensive summer cleaning checklist. While the tasks may seem numerous, remember the satisfaction and tranquility a clean and organized home can provide. Trust us, and it's worth the effort! Happy cleaning!
Note: Use eco-friendly cleaning products whenever possible. They're better for the environment and often just as effective. Plus, you'll enjoy a more natural, less chemically-induced aroma filling your home this summer.
Remember, cleanliness isn't just about appearance; it's about creating a space that feels good, nurtures positivity, and encourages a harmonious life. So, as you scrub, polish, and organize, know that you're doing more than cleaning – you're enhancing your well-being.
As always, the joy of cleaning lies in its routine. And though this is a summer cleaning checklist, don't hesitate to integrate these tips into your year-round housekeeping rituals.
Like us on Facebook.
Follow us on Instagram.
Follow us on LinkedIn.
Follow us on Twitter.
Get directions on Google.