Choosing the Right Cleaning Service for Your South Florida Home
Whether living amidst the lush tropical landscapes of Miami or based in Hollywood, FL, maintaining a clean home in the Sunshine State can be a tall order. And that's where hiring a professional house cleaning Florida service comes in handy.
However, finding the right cleaning service can feel like hunting for the proverbial needle in a haystack. With the array of cleaning services available, how do you find the one that best meets your needs? Well, look no more! This guide will walk you through everything you need to know about choosing the best cleaning service for your South Florida home.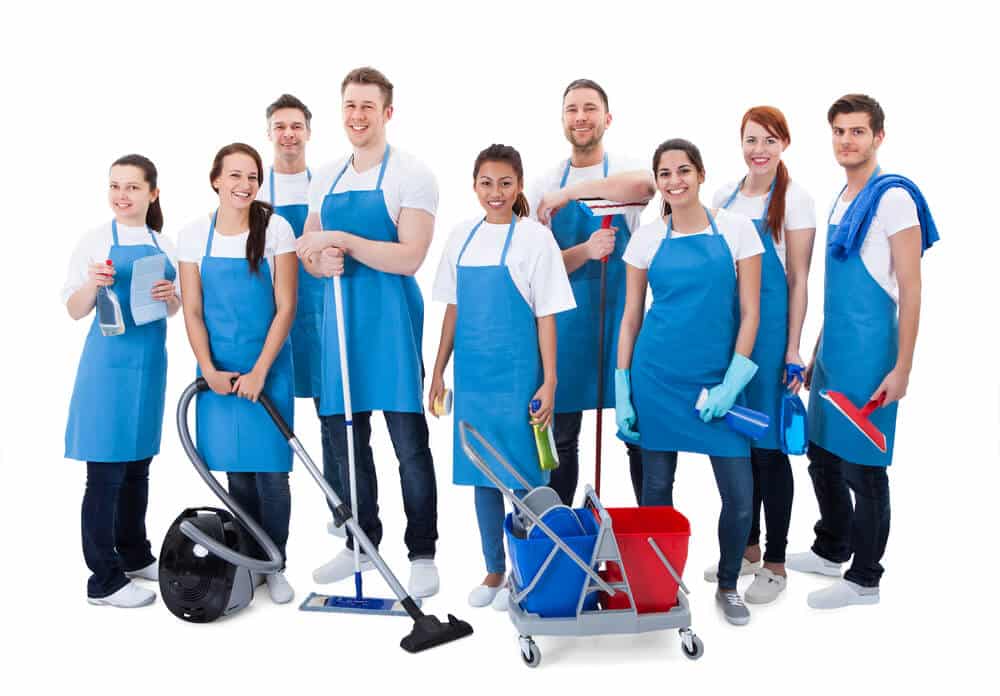 Identifying Your Cleaning Needs
Before you search for a house cleaning Florida service, take some time to identify your specific cleaning needs. Do you need a deep clean every few months or regular maintenance cleanings? Are there special surfaces or furnishings that require delicate care? Understanding your needs can help narrow your choices and ensure your chosen service meets your requirements.
Experience and Reputation
When choosing a cleaning service, consider the company's experience and reputation. An established cleaning company with years of experience in house cleaning in Florida services is more likely to provide reliable and efficient service. Check online reviews, ask for recommendations, and consider the company's standing with the Better Business Bureau.
Staff Training and Screening
A trustworthy cleaning service will have well-trained staff and rigorous screening processes. After all, these individuals will be in your home, potentially while you're not there. It's essential to feel comfortable with the people cleaning your home. When considering a house cleaning Florida service, inquire about their hiring practices and staff training programs.
Services Offered
Cleaning services can vary greatly. Some offer specialized services such as window washing, floor waxing, carpet cleaning, post-construction, Airbnb cleaning or exterior power washing, while others stick to the basics. Make sure the company you choose offers the cleaning services you need and that they're equipped to handle the demands of South Florida homes, such as humidity or salt air concerns.
Eco-Friendly Products
With an increasing awareness of our environmental impact, many people prefer cleaning services that use eco-friendly products. These products are safer for your family, pets, and the Florida ecosystem. Ask potential house cleaning Florida services about their cleaning products, and consider choosing a service committed to environmentally friendly practices.
Insurance and Bonding
Accidents happen. That's why choosing a cleaning service that carries liability insurance and is bonded is crucial. This protects you if something gets damaged during the cleaning process. Any reputable house cleaning Florida service should be able to provide proof of insurance and bonding.
Flexibility and Customer Service
Finally, look for a cleaning service that offers flexibility and stellar customer service. Whether you need last-minute cleaning services before a big event or require changes to your regular cleaning schedule, a top-tier service provider should be able to accommodate your needs.
With these considerations in mind, you can confidently select a house cleaning Florida service that meets your needs and provides peace of mind. Happy cleaning!
Customer Pain Points
Inconsistent Cleaning Quality: You deserve a sparkle, not a smear. We know that inconsistency can be a blotch on your peace of mind. With our trained experts, we deliver flawless cleanliness every time, just for you.
High Turnover: The revolving door of cleaning staff can be tiresome; we get it. Our stable, committed team is here for the long haul, ensuring a familiar face and consistent service.
Poor Communication: Communication is as crucial as cleanliness. We don't just scrub; we listen. Your concerns are our command. Expect clear, ongoing dialogues for a harmonious clean-home experience.
Unexpected Costs: Surprise costs can mess with your budget. Our transparent pricing means you know exactly what you're paying for. No hidden charges, just impeccable service at an agreed price.
Lack of Trust: Trust isn't built overnight, but we're here to earn yours. With our professional, vetted staff, we'll handle your spaces with utmost respect and care. Your trust is our top priority.
Frequently Asked Questions
How do I choose the best cleaning service?
Choosing the best cleaning service requires careful consideration of your unique needs. Start by identifying your cleaning requirements and budget. Evaluate potential benefits based on their experience, reputation, and service range. Prioritize those that use eco-friendly products, and ensure they have insurance and bonding. Finally, gauge their customer service and flexibility. Remember, the right cleaning service should provide a tailor-made solution for your home, bringing expertise and professionalism to every cleaning session.
How much does it cost to clean a house in Florida per hour?
The cost to clean a house in Florida can vary based on several factors, such as the size of the home, the type of cleaning needed, and the specific cleaning company. Typical house cleaning services charge between $25 to $70 per hour.
What is the average cost of a house cleaning service in Florida?
The average cost of a house cleaning service in Florida depends on home size and cleaning needs. You might expect to pay anywhere from $130 to $300 for a typical single-family home's professional cleaning. It's best to seek personalized quotes from multiple reputable cleaning service providers for a precise cost.
What should I do to prepare my home for cleaning services?
To prepare your home for cleaning services, start by decluttering spaces and removing any delicate or valuable items. If you have pets, ensure they're secured. Provide clear instructions regarding any specific cleaning needs or areas to avoid. Your preparation allows the cleaners to work efficiently and reduces the risk of miscommunication or accidents, ensuring a smooth cleaning experience.
What if I'm not satisfied with the cleaning service?
If unsatisfied with a cleaning service, voice your concerns promptly and professionally to the company. A reputable cleaning service will value your feedback and should offer a solution, such as a re-clean or a refund, as part of their customer satisfaction guarantee. It's crucial to ensure this policy exists when choosing your cleaning service for peace of mind.
At Squeaky Cleaning, we bring expertise, experience, and a deep understanding of Florida's unique cleaning needs to every home we service. Whether you're in Miami, Fort Lauderdale, or Pompano Beach, our team uses only the best cleaning products and equipment, carefully chosen for their effectiveness, safety, and sustainability. You can relax and enjoy your spotless home with us, knowing we've covered every detail. Experience the difference of professional cleaning – reach out to us today!
Like us on Facebook.
Follow us on Instagram.
Follow us on LinkedIn.
Follow us on Twitter.
Get directions on Google.